George Osborne joined Twitter on Wednesday - amazingly, the day of the Budget - and his first tweet included a photo of him hard at... well, work, presumably:
Today I'll present a Budget that tackles the economy's problems head on helping those who want to work hard & get on twitter.com/George_Osborne…

— George Osborne (@George_Osborne) March 20, 2013
Of course, it immediately inspired both a spate of Photoshopped versions...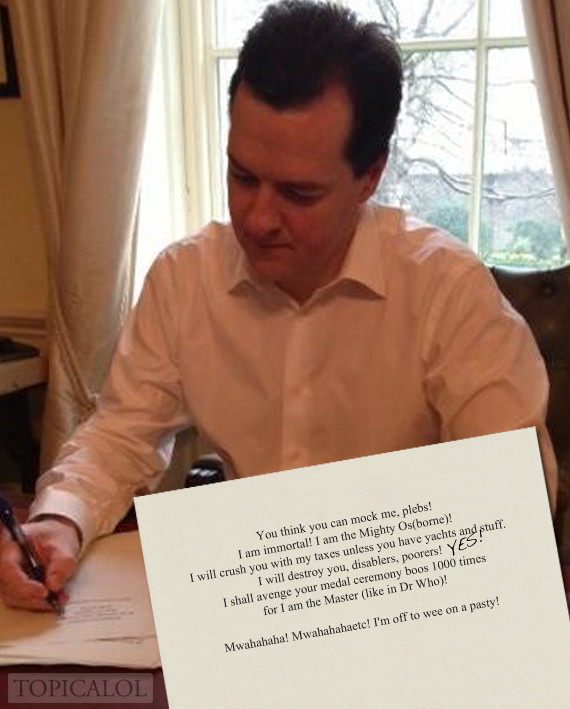 ...and a meme called 'Worried George'...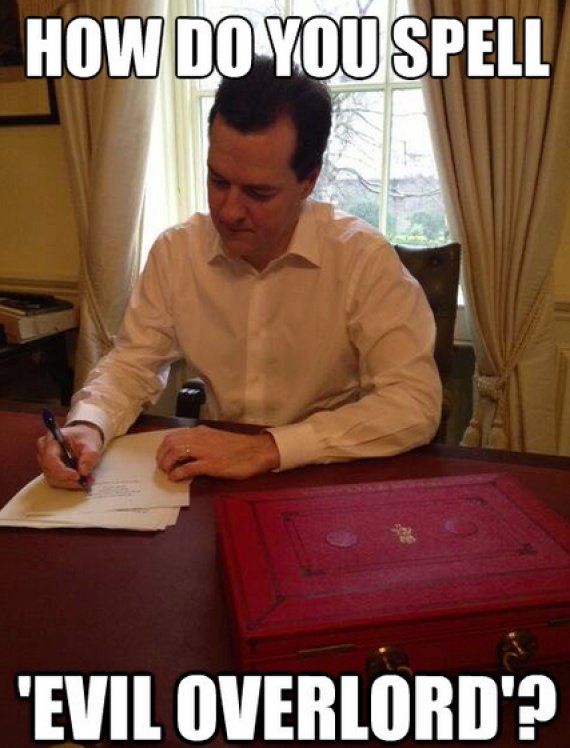 We've rounded up some of our favourites in the slideshow below. Enjoy! (Unless you're George Osborne, of course.)
Budget 2013 live : Follow George Osborne's announcement here with our 'At A Glance' guide to all the big decisions on the economy.