Massadio Haïdara has spoken about the career-threatening tackle he suffered from Callum McManaman at the weekend, claiming the Wigan winger "could have ruined my life".
It is a decision which has left Haïdara flummoxed.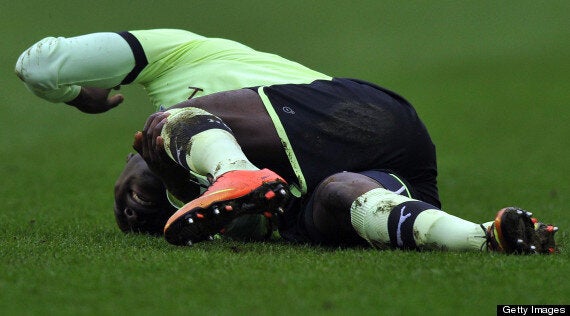 Haïdara said McManaman's tackle "arrived like a missile"
"I don't understand. His tackle could have ended my career and ruined my life but in the end he will play football before me," he told Le Parisien. "We have to protect the players. I don't want to change the physical mentality, pace and commitment of football in England but we can't tolerate tackles like this in football."
The Magpies are yet to disclose the extent of the 20-year-old's injury, however he is unlikely to feature for the club again this season.
Haïdara admitted he would speak with McManaman, after Wigan manager Roberto Martinez revealed his player wanted to contact Haïdara to make an apology
"There is the difficulty of the language barrier but I think we will try to see each other with an interpreter," he said, before adding that he would not hold a grudge.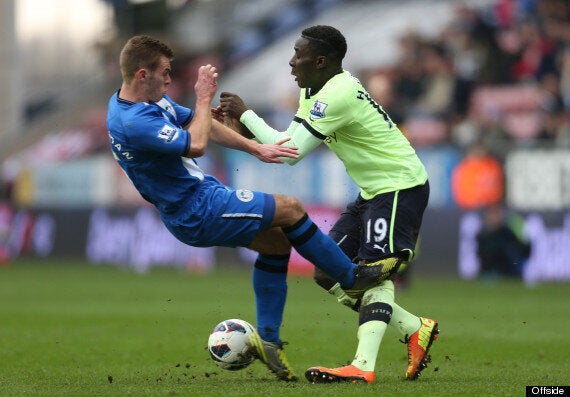 McManaman executes his horror tackle on Haidara
"In the moment, I was really, really angry with him. I thought he had stopped my career. Now I feel differently and just hope that this will give him a lesson and that next time he will know how to stop himself."
Haïdara described the impact of McManaman's tackle as "arriving like a missile" and thought he had broken his leg. He also queried Latics chairman Dave Whelan's description of the tackle "as clean as a whistle".
"I understand how he wants to defend his player but you have to be fair and honest. You just have to watch the footage and see the photographs to understand. People will make their own judgement but I don't want to be at war with Wigan now.
"I have to say I've never seen such a tackle in football in my life. I shudder every time I think about it."