If you're off to see Pink on her current 'The Truth About Love' world tour then you'd better be on your best behaviour or you might have the no-nonsense singer to deal with.
The 33-year-old star stopped a concert mid-song in Philadelphia after she spotted a young fan crying in the audience because a fight had broken out around her.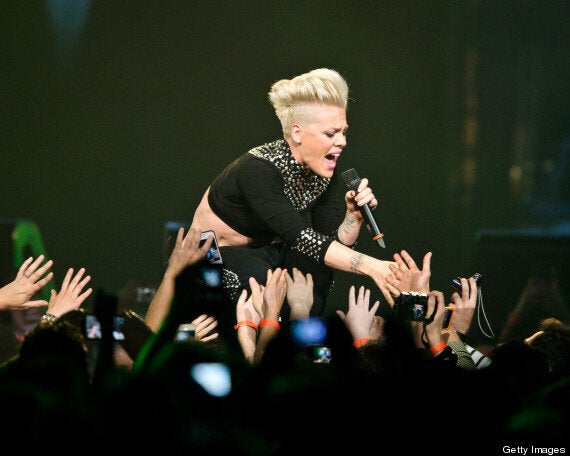 In a video that has surfaced online, Pink interrupts an acoustic version of her hit 'Who Knew' to ask why the girl is upset.
She asked the audience: "Is this little girl all right? What's going on? Why is she crying? Why is she upset?"
When the singer is told it's because of a fight, she asks: "Because there was a fight?! Y'all are fighting around a little girl?" which was followed by booing from the audience.
Pink said: "C'mon... all right, all right. I know, everyone's about to fight. I know, I'm from here," before offering the fan some gifts to cheer her up.
"Honey, do you want this frog? Will this frog and this Rice Krispies treat make you feel better?"
"You're beautiful. Don't cry. Cry when you're older. Thank you for coming."
Pink then told the crowd: "Is everything okay now? Cut it out, y'all. We're grown-a** women," before sitting back on her stool to finish her song.