A tip of the hat today to Neat Dude Collective, who have produced the poster below - and have been making us giggle an awful lot as a result.
Yes, if you like Glastonbury, Latitude, T In The Park, SXSW, V, Field Day, Womad, The Big Chill and more, then you'll LOVE Yet Another F**king Music Festival: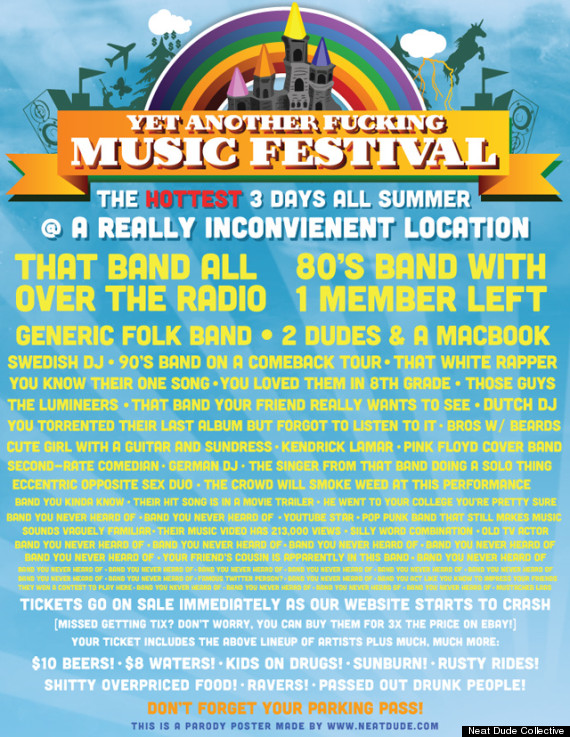 Even better, the poster is for sale on the Neat Dude site. Enjoy! And don't forget your parking pass.
(Via Laughing Squid)