There is so far no evidence to suggest any third party involvement in the death of 67-year-old Russian oligarch Boris Berezovsky who was found dead at his Ascot home on Saturday, Thames Valley Police have said.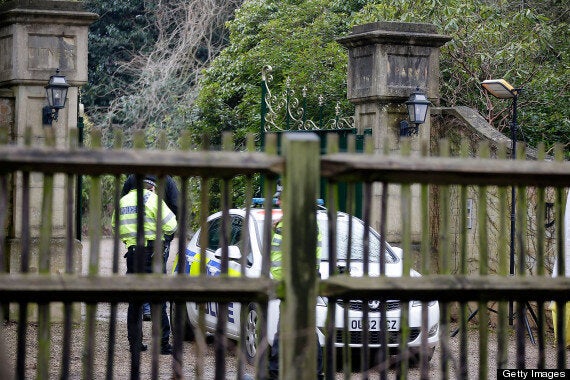 Police cars and a police tent are positioned outside the gates of the house of Russian tycoon Boris Berezovsky in Sunningdale, Berkshire
Detective Chief Inspector Kevin Brown, of Thames Valley Police, said: "It would be wrong to speculate on the cause of death until the post mortem has been carried out. We do not have any evidence at this stage to suggest third party involvement."
It was widely reported the former mathematics professor had taken his own life, but this has still not been officially confirmed.
Berezovsky is believed to have been possibly been in financial difficulties, after he ran up more than tens of millions of pounds in legal bills in less than two years in a court case against Chelsea owner Roman Abramovich.
He also built up legal costs totalling more than £250,000 just two months after becoming embroiled in a case at the same court with his former partner, Elena Gorbunova, who sat at Berezovsky's side throughout much of his battle with Abramovich.
Born in 1946, Berezovsky made his fortune in Russia in the 1990s, gaining control over various state assets, including the country's main television channel, Channel One.
In 1997 Forbes magazine estimated Berezovsky's wealth at £1.9bn. During Boris Yeltsin's presidency, whe was deputy secretary of Russia's security council but following the Russian presidential election in March 2000, Berezovsky went into opposition and resigned from the Duma, moving the the UK in the wake of allegations of money laundering.
He has been on Russia's wanted list since 2001 on charges of fraud, money-laundering and plots to overthrow the government, being given a total of 19 years in prison by various Russian courts in absentia.
In 2003, the UK granted Berezovsky political asylum, on the grounds that he would not receive a fair trial in Russia.
Related