But in a interview with the BBC on Sunday morning, the Mayor looked particularly wounded and angry as he was gently yet expertly filleted by Eddie Mair.
He was challenged on lying over his affairs, making up quotes and his aspirations to be Prime Minister.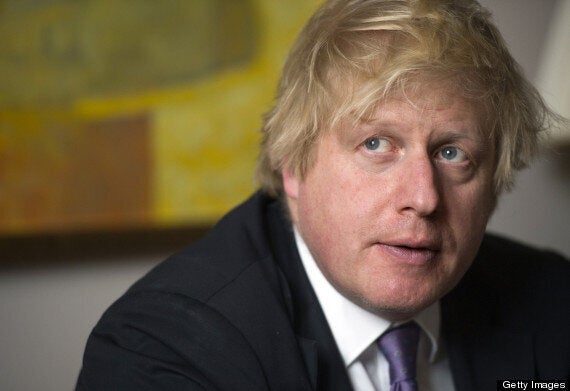 Boris Johnson was challenged on uncomfortable subjects by Eddie Mair
The bruising interview meant that The Andrew Marr show stand-in presenter Mair was trending on Twitter, with social media users dubbing it #BorisNightMair.
Johnson was asked about a time he made up quotes while at the Times, and quizzed on why he allegedly "lied" about having an affair to the then Conservative leader Michael Howard.
"What does that say about you?" Mair asked. "Making up quotes, lying to your party leader, being part of someone being assaulted – you're a nasty piece of work."
Referring to his affair with Petronella Wyatt, a fellow journalist which led to him being sacked as a shadow minister in 2004, Johnson said: "On that, I never had any converation with Michael Howard about that matter. I don't propose to go into all that again. Why should I?"
"This is about your integrity," said Mair.
He also defended his conversation with Guppy, saying: "Certainly the final thing which you raise which is the case of my old friend Darius, yes it is certainly true that he was in a bit of state and I did humour him in a long phone conversation, from which absolutely nothing eventuated.
"But I think if any of us had our phone conversations bugged, people say all sorts of fantastical things."
The Mayor repeatedly asked Mair to "talk about something else" and questioning if viewers were interested in his sacking from the Times, saying his writing had been "mild sandpapering" of the facts.
He said he had been led to believe the interview would be about the Budget announcements this week, plans for former Olympic venues and the housing crisis in London.
Earlier in the interview, the Mayor cautiously backed David Cameron's crackdown on social housing for immigrants, but said policies "need to strike a balance".
"It is right for the Prime Minister to sort it out.. if it's going to make the difference to stop people coming in who are going to leech off the system."
But he said any crackdown should come "without damaging our openness to talent" that he said was a "huge benefit" to London and the UK.
Michael Cockerell, who made the programme, told the Radio Times that Johnson answered: "I would like to be the lead singer of an international rock group. That was my aim, or a good guitarist.
"I would love to have been a world-famous painter or a composer. There are many things that I would like to have been able to do."
When the documentary-maker pressed him again, he replied: "I think it's a very tough job being prime minister.
"Obviously, if the ball came loose from the back of a scrum - which it won't - it would be a great, great thing to have a crack at. But it's not going to happen."
In the interview with Mair, Johnson suggested he had not wanted to participate. "It is like when the News of the World ring up and they say listen, you are going to be in this story. You can either cooperate or not cooperate," he said.
"I thought on the whole it was probably wiser given that it was going to happen anyway to try to say something rather than leave the field clear to put the boot in."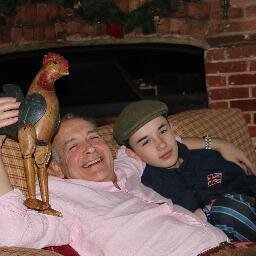 Boris Johnson Twitter Reaction