Clive Mantle, who starred as surgeon Mike Barrett in the TV series 'Casualty' and later 'Holby City', has had part of his ear bitten off in Newcastle.
Mantle, who now stars in US drama 'Game of Thrones' as Lord Greatjon Umber, was attacked at the Travelodge in Foster Street in the early hours of Sunday morning. They added: "He is very shaken and shocked by what has happened, you don't expect this kind of thing to happen in a hotel.
"The part of the ear that was bitten off was found and sewn back on. Mr Mantle said the police, ambulance and hospital staff were amazing."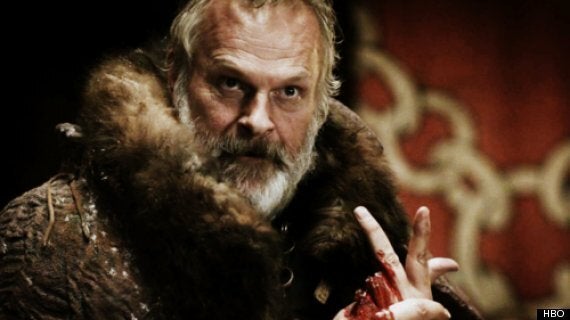 Clive Mantle in Game of Thrones
The 55-year-old actor, who has also had roles in BBC shows' 'Doctor Who' and 'Sherlock', had finished a run in The Ladykillers at the Theatre Royal.
A 32-year-old man from Hamilton in South Lanarkshire has been charged with wounding with intent.
Another man has been released on bail in connection with the attack and a third man released without charge.
Another star who has famously had part of their ear bitten off is boxer Evander Holyfield.
In June 1997 Mike Tyson dug his teeth in to Holyfield during a fight.