Thought the snow was bad in the UK? Have a look at Colorado, where the United States defeated Costa Rica in a World Cup qualifier during a snowstorm which has prompted demands for a replay.
Fifa are now studying the Costa Rican football federation's protest after they contested the "physical integrity" of players and officials was affected, "ball movement became impossible" and pitch markings were not visible in Friday's encounter at Commerce City.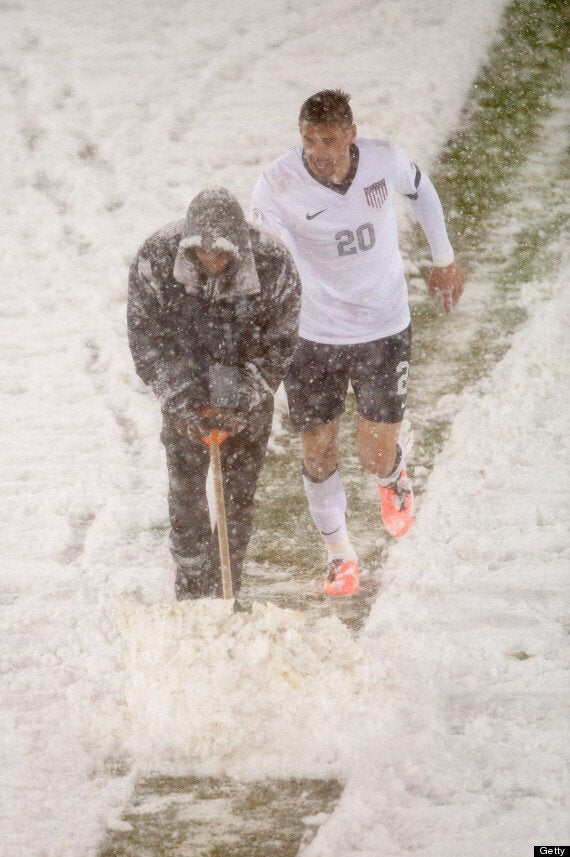 Geoff Cameron of the United States helps a member of the ground staff
The federation has also called for referee Joel Aguilar, of El Salvador, to be punished for allowing the match to proceed.
U.S. captain Clint Dempsey scored in the 16th minute to lift his team to second place in the six-team CONCACAF region qualifying group after two matches, with the top three teams qualifying directly for Brazil 2014 while the fourth-placed team will face New Zealand in a playoff. Costa Rica are bottom.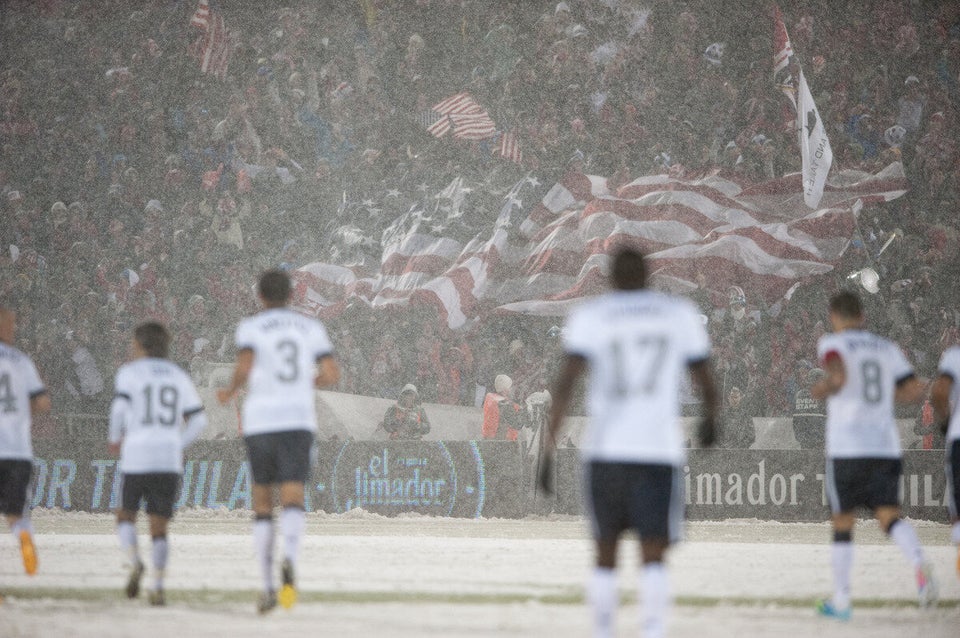 USA vs Costa Rica
The Americans certainly put Nottingham Forest's ground staff to shame (even if it was 17 years ago)...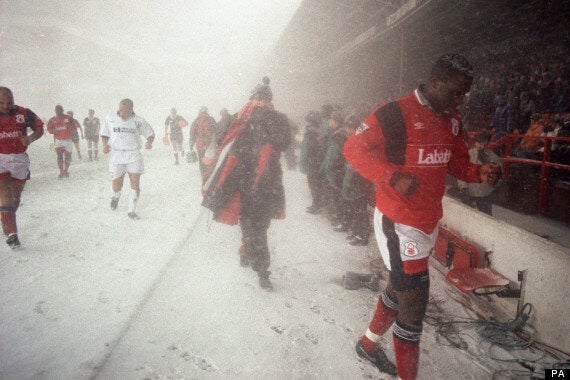 Popular in the Community