Amanda Knox and her ex-boyfriend Raffaele Sollecito will face a retrial for the murder of British student Meredith Kercher in Perugia, Italy.
Italy's highest criminal court has overturned the acquittal for both parties and has ordered a retrial, the Associated Press reports.
University of Leeds exchange student Miss Kercher, from Coulsdon in Surrey, was found dead on November 2, 2007 in her bedroom at the house in the Umbrian hilltop city she shared with Knox and others. Raffaele Sollecito (left) and Amanda Knox (right) will face a retrial for the murder of Meredith Kercher (centre)
Her throat had been slit and her semi-naked body was partially covered by a duvet.
In 2009 Knox was sentenced to 26 years' imprisonment and Sollecito to 25, but both strenuously protested their innocence from behind bars and were acquitted on appeal in October in 2011.
Ivory Coast-born drifter Rudy Guede was convicted in a separate trial of sexually assaulting and stabbing Miss Kercher. His 16-year sentence, reduced on appeal from an initial 30 years, was upheld by Italy's highest court in 2010.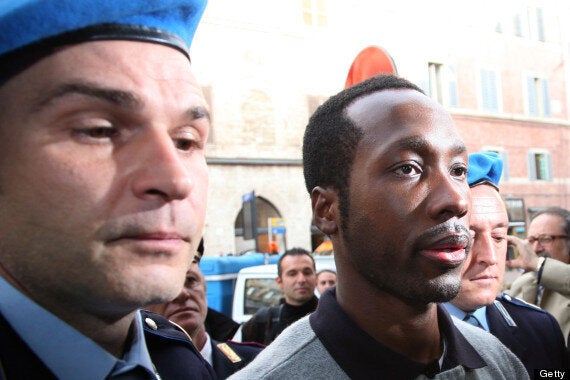 Rudy Guede was convicted in a separate trial of sexually assaulting and stabbing Miss Kercher
On Tuesday Knox has said it was "painful" to receive news that her acquittal had been overturned and said prosecutors must be made to answer for "discrepancies" raised in their case.
She said: "It was painful to receive the news that the Italian Supreme Court decided to send my case back for revision when the prosecution's theory of my involvement in Meredith's murder has been repeatedly revealed to be completely unfounded and unfair.
"I believe that any questions as to my innocence must be examined by an objective investigation and a capable prosecution.
"The prosecution responsible for the many discrepancies in their work must be made to answer for them, for Raffaele's sake, my sake, and most especially for the sake of Meredith's family.
"Our hearts go out to them.
"No matter what happens, my family and I will face this continuing legal battle as we always have, confident in the truth and with our heads held high in the face of wrongful accusations and unreasonable adversity."
Miss Kercher's older sister Stephanie Kercher said her family welcomed the court ruling. Stephanie Kercher says Meredith's family welcomes the court ruling
She told Sky News there were "still questions that are unanswered and we are all looking to find out the truth".
She added: "We welcome the decision that a retrial has been ordered and are pleased it is a step forward to finding an answer to some of those questions."
Italian law cannot compel Knox to return to the country for a fresh trial. She could be found in contempt of court but that carries no additional penalties.
It is unclear what would happen if she was convicted following a new appeal.
But the latest developments mean Knox could face the threat of an extradition request from the Italian government.
The US and Italy brought an extradition treaty into force in 1984, when Ronald Reagan was president.
The treaty obligates each country to extradite anyone charged with or convicted of an extraditable offence - or any offences punishable under the laws of both countries by a jail sentence of more than one year.
Italy must provide the US with specific documents to demonstrate they have "probable cause to believe" that Miss Kercher was murdered and Knox committed the offence.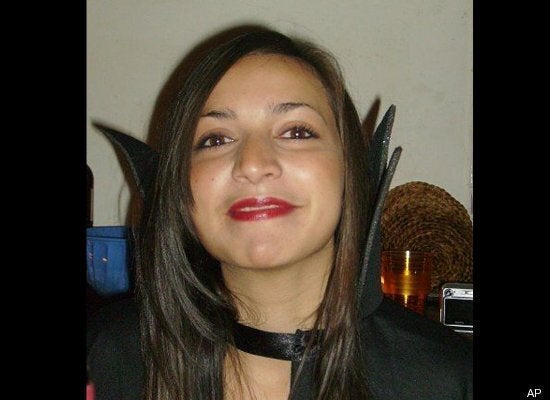 Amanda Knox Timeline
Popular in the Community