'Reality' is a charming, lightly witty, Italian film that looks at the curious world of reality TV. But the circumstances in which the film were made add a layer of intrigue.
Because director Matteo Garrone, celebrated for his much darker 'Gomorrah', found his leading man in prison. Where he is serving a life sentence for murder due to his former incarnation as a hit man. So how did this come about?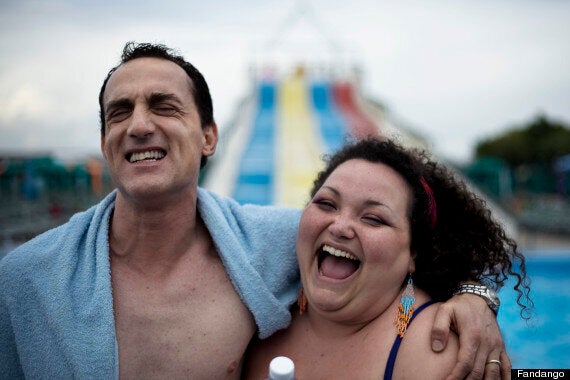 Anniello Arena stars in 'Reality', but the circumstances of his casting were complicated
"He was in a prison theatre group, and I went to see one of the plays and was dazzled by his performance," explains Garrone. "I originally wanted him for 'Gomorrah', but he wasn't allowed because of his past connections.
"When the prospect of this film came up, I realised he'd be exactly right for the role, and fortunately it was able to be arranged.
"It was his first movie. He could work every day and then go home to prison. The police knew where we were every day.
Arena plays an Irrepressible local fishmonger who becomes fixated on the idea of joining in the local Big Brother competition after auditions take place in his local shopping mall.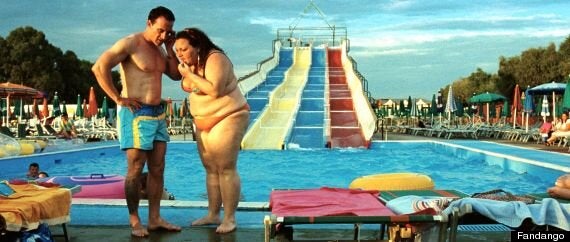 Garrone paints a picture of heightened 'Reality'
Once he gets through the early rounds, his family - all passionate, Italian vibrancy, beautiful, dark-hairedl women eating lovely meals, etc - look on in wonder and increasing bafflement as he becomes immersed in this telegenic version of 'reality, something that the director is convinced was made more convincing by the actor's real-life circumstance...
"He's spent 20 years of his life in prison, which brought something unique to the performance. He was discovering a world like his character - you can see it in his eyes."
And now Arena is back in prison, what next?
"He is a good honest actor, and seems very happy," says Garrone. "He receives lots of letters and will be free in another eight years. I think he will have many other opportunities. If you give a chance to a guy who made a mistake, you learn something yourself. I believe in rehabilitation."
'Reality' is in selected UK cinemas now. Watch the trailer below...
Popular in the Community