Stephanie Kercher, speaking at her Surrey home, told the Press Association: "Whilst we are not happy about going back to court, and it will not bring her back, we have to make sure we have done all we can for her.
"We still have a long journey ahead and we are very grateful for the support of the public and in Italy - we just want justice for Mez."
Stephanie Kercher says Meredith's family welcomes the court ruling
"We are very hopeful that it going back to court will help find those answers and find out the truth of what happened that night."
The body of Leeds University student Miss Kercher, 21, was found in November 2007 in her bedroom at the house she shared with Miss Knox in the Italian university town of Perugia.
Her throat had been slashed.
Prosecutors claimed Miss Kercher, from Coulsdon, Surrey, was the victim of a drug-fuelled sex game gone awry.
Miss Knox, now 25, and her Italian ex-boyfriend Raffaele Sollecito, 29 , denied wrongdoing.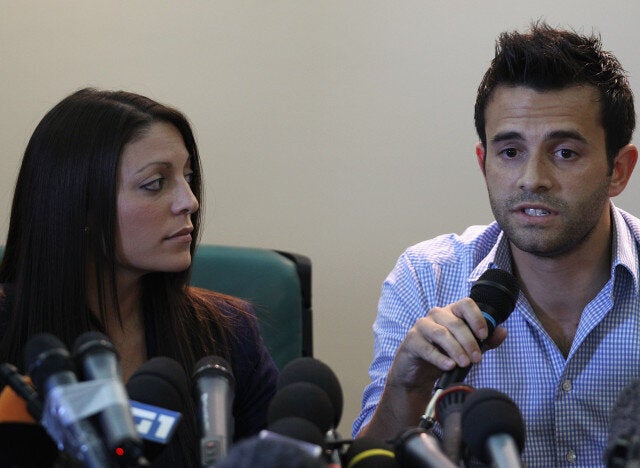 Stephanie Kercher with her brother Lyle Kercher
They were convicted following a high-profile trial but were released on appeal and Miss Knox was immediately flown back to America.
Ivory Coast-born drifter Rudy Guede was convicted in a separate trial of sexually assaulting and stabbing Miss Kercher. His 16-year sentence, reduced on appeal from an initial 30 years, was upheld by Italy's highest court in 2010. Raffaele Sollecito (left) and Amanda Knox (right) will face a retrial for the murder of Meredith Kercher (centre)
Italian law cannot compel Knox to return to the country for a fresh trial. She could be found in contempt of court but that carries no additional penalties.
But the latest developments mean Miss Knox could face the threat of an extradition request from the Italian government.
The US and Italy brought an extradition treaty into force in 1984, when Ronald Reagan was president.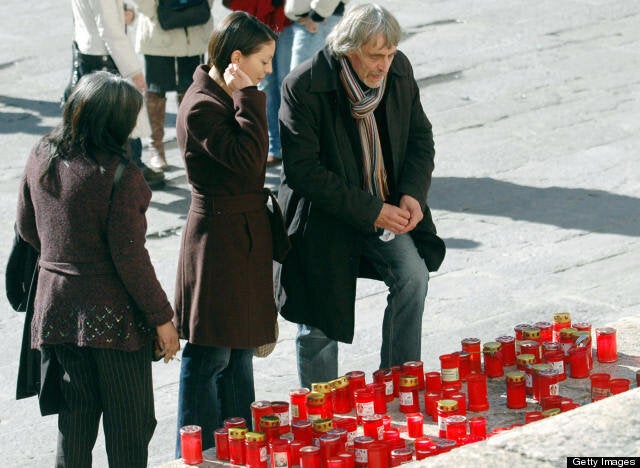 The family light candles in Perugia
The treaty obligates each country to extradite anyone charged with or convicted of an extraditable offence - or any offences punishable under the laws of both countries by a jail sentence of more than one year.
Italy must provide the US with specific documents to demonstrate they have "probable cause to believe" that Miss Kercher was murdered and Miss Knox committed the offence.