Apple has filed a patent for an iPhone with a wrap-around screen.
The remarkable design doesn't necessarily mean the Californian tech giant is readying such a phone for release - it often registers patents for devices or ideas which take years to emerge, if ever.
But this design is certainly more eye-catching than most.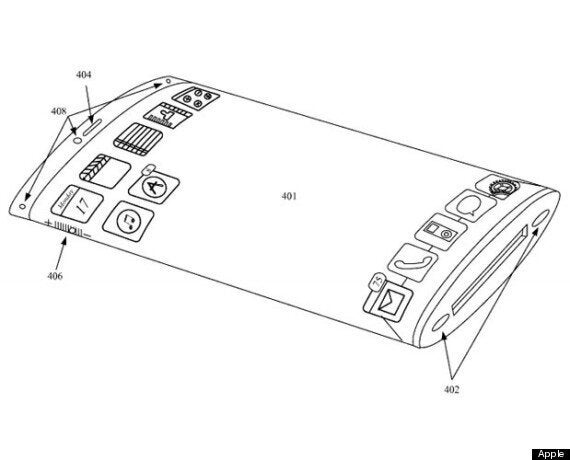 As noted by Engadget, the phone would feature a flexible, AMOLED display unfurled inside transparent, open-ended glass body.
The patent covers the construction and concept of the phone, as well as tech designed to track where you're looking to conserve power. But it doesn't cover how it works or the other details that would make it a functional device.
Yes, it's strange and wonderful stuff - but don't expect it to be in your hands for several years - if anything like this is ever released.