Deputy prime minister Nick Clegg has said councils should not be encouraging tenants to take in foster children simply to cover the cost of the so-called bedroom tax.
Clegg said he was "not happy" about reports that some councils were suggesting tenants could take advantage of a Government exemption excluding foster carers from new housing benefit rules.
Under the Government plans, social housing tenants deemed to have a spare bedroom stand to have their housing benefit cut from next month.
A caller to the deputy prime minister's weekly radio phone-in on LBC 97.3, who gave her name only as Lisa, said she had received a letter from Ealing Council in west London suggesting she could "subsidise" the loss by taking in a foster child.
Clegg said it was wrong for councils to suggest families should take such a drastic step simply to cover a £14-a-week cut in benefit.
"I think it is not right for Ealing Council to take what was an exemption that we announced a couple of weeks ago when we said foster families will not be covered by this and then to use that locally to say 'why don't you turn yourself into a foster family?'," he said.
"I am not happy at all with the idea of councils taking an exemption which we provided as a benefit for foster families and encouraging people to change the way they are as families just to avoid that £14 extra.
"I understand this is a difficult decision. I cannot stress enough - we have provided more money, we have introduced a number of exemptions, we are prepared to do more as the thing comes into effect in order to make sure the hardest cases are properly and sensitively dealt with."
Ealing Council said today that foster care applicants would not be approved if their "sole motivation" was financial gain.
A council spokeswoman said: "We want as many people as possible to consider fostering and recognise welfare benefit changes may have appeared to be a barrier to some families who could become potential foster parents.
"Until recently foster families were not exempt from the changes regarding spare bedrooms so we produced a leaflet to explain the position.
"There is a significant shortage of foster carers, nationally and locally, and we want as many people as possible to think about providing a home to a child who needs a family.
"We have a very rigorous assessment process and if financial gain was the sole motivation the applicant would not be approved."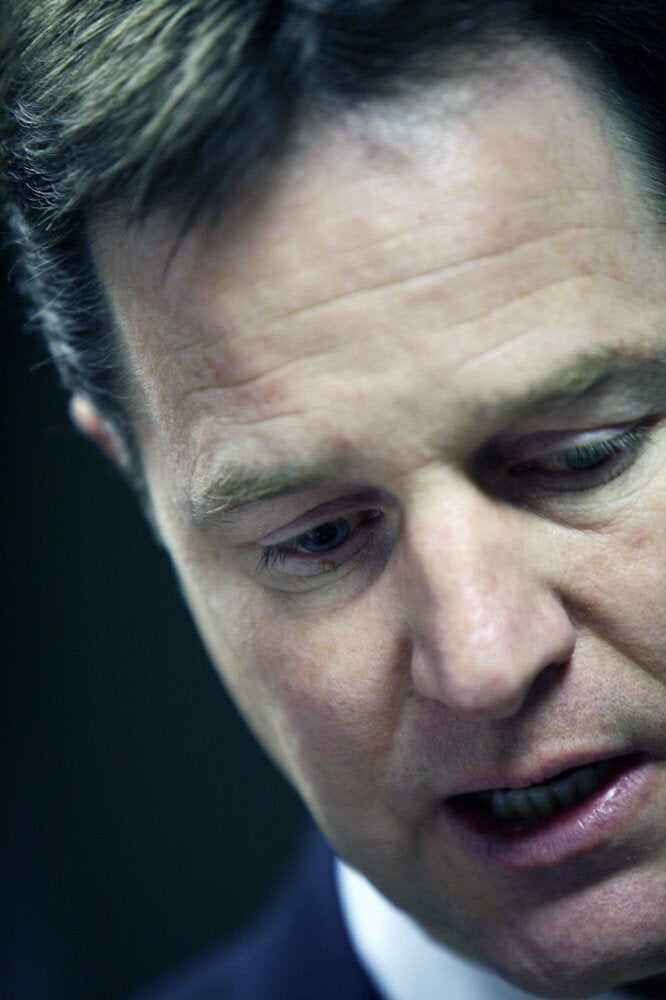 Nick Clegg
Popular in the Community