Meet Matt Maltese. On 8 April, he'll be releasing his first EP "Further Than I Should" on iTunes and appeared at Henley Music Festival last year. Oh yeah, and he's still at college.
The 17-year-old, who's studying music, maths, english and economics A-levels at Henley College is our first ever student musician of the week.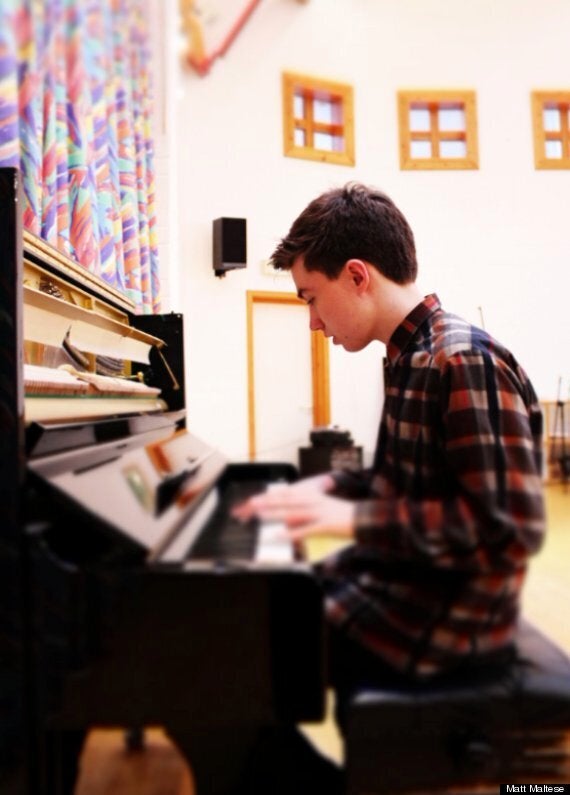 We checked in for a quick Q&A session to find out a bit more about Matt.
How long have you been playing/singing?
I've been playing piano and singing since I was about 7 or 8 years old. I grew up around music as my mums an opera singer, and my grandfather was a jazz trumpeter.
What genre of music do you play/sing?
I play music in the singer/songwriter genre, influenced by Bon Iver, Bonnie Raitt and Coldplay.
I've got a group of supporters on Facebook and Youtube, which is really nice to have.
What's your most memorable musical moment?
My most memorable music moment would probably be playing at Henley Music Festival last year, it was really surreal and so humbling to be given nice feedback and support.
My dream is to be able to make music for the rest of my life and to have a career from it. To continue doing something I love and not have to do anything else to support myself would just be so great.
Who's your idol? (Dead or alive...)
I don't really have an idol, although I certainly look up to great songwriters, for example Elton John, Justin Vernon and Chris Martin.
If you could play/sing with anyone, who would it be?
If I could play with anyone, it would probably be Supertramp on their track 'From Now On'. I remember listening to it in my dad's car as a child, and even just to meet the band would be amazing.
8) Who would you most compare yourself to?
I wouldn't really compare myself with anyone, I'm still developing a lot musically, and I'm not trying to mirror another artist in any way. Although, any comparisons are obviously a huge compliment.
If you could play/sing at any festival, which would it be?
It would probably be Glastonbury, there's just such a huge aura around it that to be a part of it in anyway would be incredible. Although if I had the choice this year, I would probably say Bestival, as both Tom Odell and Elton John are playing there, and I'd love to sneak backstage and meet them both.
What's your all time favourite song?
I really can't answer this one, there's too many! To shortlist a few, maybe 'I can't make you love me', 'Beth/rest' by Bon Iver, and 'Dreamer' by Supertramp, but its so hard to narrow it down. I'd say at different times in my life, certain songs appeal more than others, and I'm sure this is the case with everyone.
Want to find out more about Matt and his music?
Popular in the Community