MPs on the Commons health committee have locked horns in a partisan fight over who is to blame for the Mid Staffordshire hospital scandal in which 1,200 patients may have died after they were "routinely neglected".
Valerie Vaz, the Labour MP for Walsall South, has hit out at fellow committee member, Tory Chris Skidmore, accusing him of trying exploit the tragedy for political ends.
Writing on The Huffington Post UK on Wednesday, Skidmore said former Labour health secretary Andy Burnham should resign his job as shadow health secretary due to his involvement in the episode.
"Burnham is trying to distract from the plain fact that he bears a heavy burden of responsibility for what happened at Mid Staffordshire," he said.
"He may talk about saving the NHS, but really he's just out to save his own skin. It's time for this circus to end.
"Looking at the witness statements it is difficult not to reach the conclusion that Burnham is guilty, at best of incompetence, at worst of gross negligence.
He added: "Take your pick; both are fatal flaws, which had fatal consequences. Burnham should finally face up to his failure, and go."
However responding in her own blog today, Vaz said her Tory colleague on the health committee guilty of making "yet another attempt by the Conservative Party to use the terrible tragedy at Stafford Hospital to apportion blame".
"What happened at Stafford was a betrayal of everything the NHS should stand for. It is important that others do not try to re-write the Francis report for their own political ends," he
"At the end of the last Labour Government, when these failings became known, it was Andy Burnham who first appointed Robert Francis QC to conduct an independent inquiry into what went wrong."
And Vaz hit out at the coalition government for letting "care standards slip as they obsess over an unnecessary reorganisation that's taken £3bn out of patient care when the frontline is making unprecedented savings".
"Patients are waiting longer in A&E, are struggling to get GP appointments and are increasingly being denied treatment as the NHS rations care to grapple with a financial crisis," she said.
"The Tories are undermining the NHS at every opportunity - demoralising staff and trying to dent public confidence, all so that they can pursue their competition and privatisation plans at full speed."
Vaz added: "I am surprised at the attacks in Chris' post. His government has already lost one Secretary of State for Health. After the 1 April his finger should be wagging at those currently in charge of the NHS - his own party."
Today the chairman of the inquiry into the scandal at the Mid Staffordshire hospital trust has welcomed the government's response to his report, saying it "indicates its determination" to change the culture within the NHS.
Health secretary Jeremy Hunt yesterday announced a raft of changes to the NHS, including the naming and shaming of underperforming hospitals, a legal duty to be honest about mistakes in care, and a new rating system for hospitals.
A report by Robert Francis QC highlighted the "appalling and unnecessary suffering of hundreds of people" at Mid Staffordshire NHS Foundation Trust between 2005 and 2009, during which time as many as 1,200 patients may have died after they were "routinely neglected".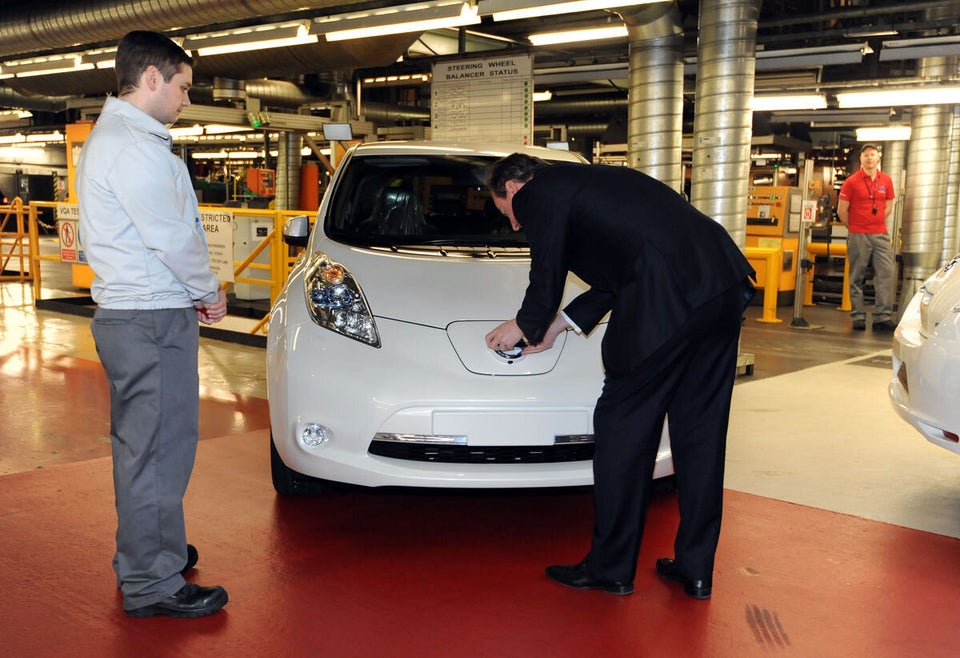 David Cameron Visits Nissan Factory