The families of the killer couple Mick and Mairead Philpott said justice had been served with their convictions for the manslaughter of their children.
In a statement read on the steps of Nottingham Crown Court by Detective Constable Maria Needs on Tuesday, Mick Philpott's sister Dawn Bestwick, said: "My family and I have attended court each and every day and listened objectively to all the evidence in this trial to understand what happened to our six beautiful children on 11 May 2012. Mairead Philpott's father Jimmy Duffy with daughter Bernadette after the verdicts were announced
"Our presence in court was to find out the truth.
"Following today's verdict, we the family of Michael Philpott, believe justice has been served."
Ms Bestwick said: "This past year has been a very difficult time for our family as we have had to come to terms with what Michael and Mairead and Paul Mosley have done.
"We can now attempt to move on and our six angels can rest in peace."
Ms Bestwick thanked the fire service, medics, police and well-wishers for their support.
Mairead Philpott's family, the Duffy family, also issued a statement.
It said: "On 11 May 2012 Duwayne, Jade, John, Jack, Jesse and Jayden were taken away in the cruellest way imaginable by the very people who were supposed to love and protect them.
"We, Mairead's family, cannot describe the pain we feel.
"Today, justice has been served and we are happy with the verdict.
"We would like to thank everybody involved in this case."
The family also singled out those who battled to save the children during the blaze and for Derbyshire well-wishers who helped give the victims "the send-off they deserved".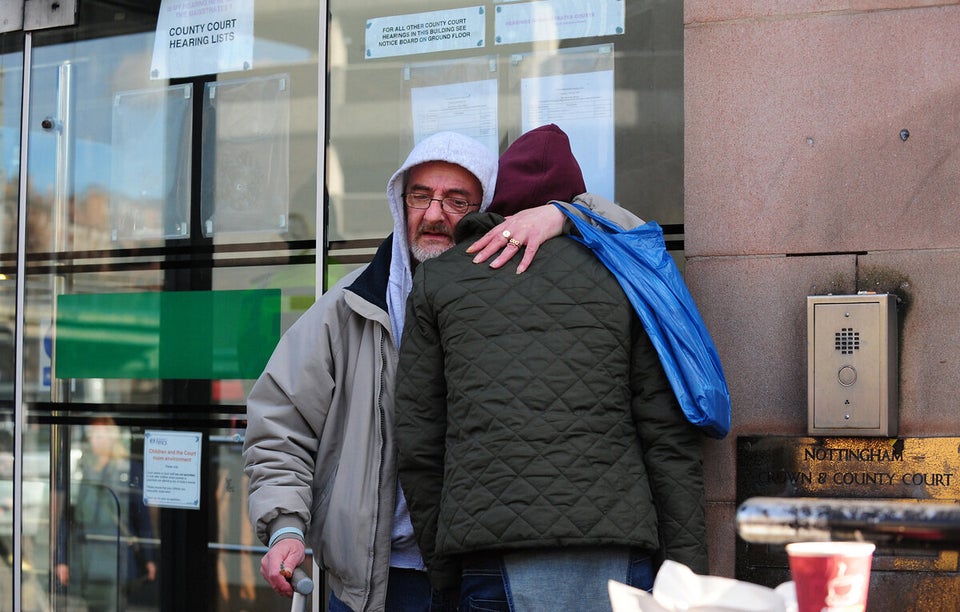 Derby house fire: Philpott Families react