Work and pensions secretary Iain Duncan Smith has said he can live on £53 a week - and now an online petition is urging him to do so.
Not surprisingly, IDS has called the petition "a complete stunt". But brilliant rhyming slang aside, what if Mr Duncan Smith did try to live on £53 over seven days?
We imagine his week would go something like this...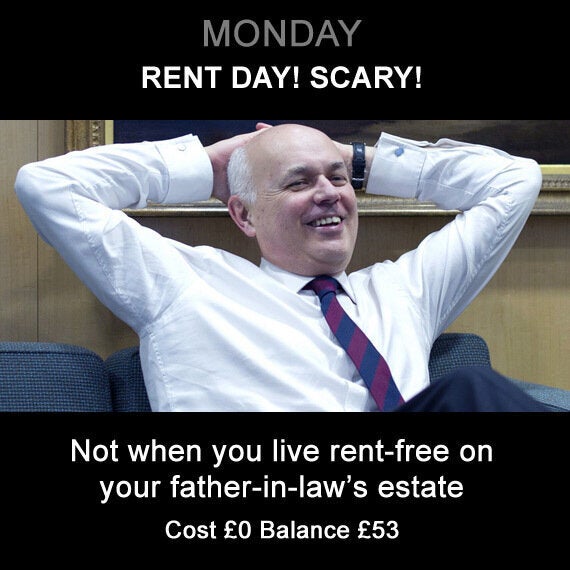 Iain Duncan Smith's £53 Week