This week's student musician is actually a duo: Alex Belvoir, a 21-year-old physics student, and Thomas Bank, a 22-year-old law student, both from the University of York.
How long have you been playing?
We've been playing for just over a year, and making music most of our lives!
What genre of music do you play?
We play pop music that's been described as "playful, rapturously happy sounding" that make people "dance, smile and bop with glee".
Why did you start playing?
We became friends in first year at University, slowly realised that we actually like the same type of music and then after a couple of "jam" sessions together we thought it might be quite a good idea to make music together. PartyClub was born in that moment.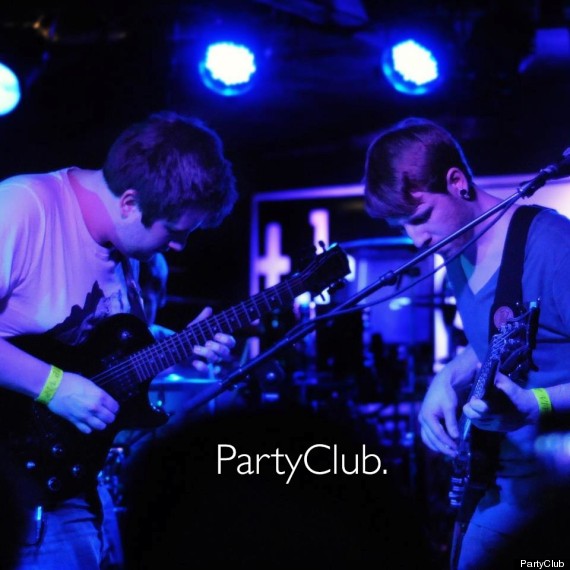 PartyClub duo Alex Belvoir and Thomas Banks from York University
What's your most memorable musical moment?
We've been quite lucky really. Being on the Radio 1 playlist all week last year in April was an amazing moment, hearing Greg James, Fearne Cotton, Huw Stephens loving our music was special. But also playing Beach Break Live festival, being used on the ASOS website and on the Hollister worldwide playlist. SO many amazing memories for two university students at York!
What's your dream?
We'd love to do this properly once we finish our degrees. (We're in our final year so only have a couple of months left). Making music is something we both love and as much as we enjoy our physics and law degrees, music is our passion.
Who's your idol and who would you most compare yourself to? (Dead or alive...)
This is where we slightly differ.
Tom: my idol is Prince, a total pop genius.
Alex: I really love Jagger, a true star. In terms of people we sound like, I guess it's quite an eclectic mix of 80's, synthy pop so its tough to put a band or act to compare to.
LIKE HUFFPOST UK STUDENTS ON FACEBOOK | FOLLOW US ON TWITTER
If you could play with anyone, who would it be?
We'd love to play with or alongside Madeon, he's a complete genius and he's so young. If you're reading this Madeon, holla at us.
If you could play at any festival, which would it be?
We think it has to be Glastonbury (boring but true.) Failing that, Benicassim looks amazing every year!
Who are your fans?
It's a bit mad really. We have people at uni who will come down and watch us play a local gig, but then we've got people across the country from when we played a tour last year and then random places like Singapore, Chile and Taiwan! We have a fair amount of people in the US who love what we do from the Hollister exposure too which is awesome.
What's your all time favourite song?
Tom: Michael Sembello - She's a Maniac
Alex: Bill Withers - Lovely Day
Follow them on Twitter: @WeArePartyClub
Like them on Facebook: PartyClub.
Listen to them on Soundcloud:PartyClub
| Are you a student musician or in a student band? Fancy appearing in our Student Musician of the Week series? Click here to find out more |
SEE ALSO: Meet Matt Maltese, HuffPost's First Ever Student Musician Of The Week: