Lego has denied that it is withdrawing a Lego set after criticism from a Turkish community in Austria who claimed it resembled a famous mosque.
The Jabba's Palace set caused controversy earlier this year when it was noticed that it bore a resemblance to the Hagia Sophia mosque in Istanbul.
The model is based on the set featured in the movie Star Wars: The Return of the Jedi from 1983. It comes with models of the gelatinous mobster, as well as other characters from the films.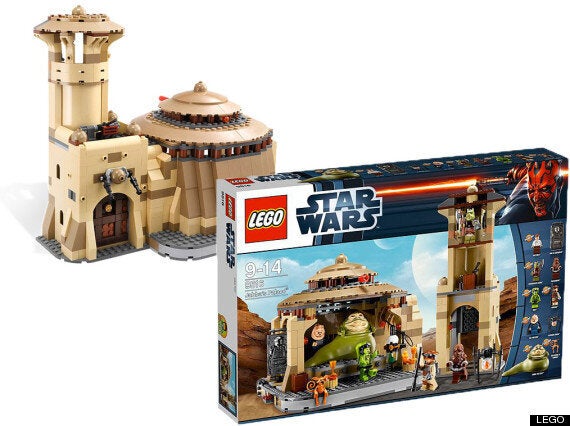 Lego model Jabba's Palace, which retails for £119.99
But taking exception to the toy and its supposed resemblance to mosques in Turkey and Beirut, the Turkish Cultural Community of Austria demanded its removal.
According to the Telegraph, the group said that Jabba's smoking of a Middle Eastern water pipe and Princess Leia's famously skimpy metal bikini heightened the offence.
It added in a statement: "It is apparent that, for the figure of the repulsive bad guy Jabba and the whole scenery, racial prejudices and hidden suggestions against Orientals and Asians were used as deceitful and criminal personalities."
It also claimed the model is similar to the Jami al-Kabir mosque in Beirut and adds the "Combination of temple building and bunker facilities where shots are fired cannot be appropriate for children between 9 and 14 years old.
"One would expect more empathy and responsibility from a manufacturer of toys that has produced toys and models that are good for teaching for decades."
"We want to thank and congratulate Lego for its decision to no longer produce, from 2014, Jabba's Palace, and remove it from advertising," said Birol Kilic, chairman of the Turkish Cultural Community at the time.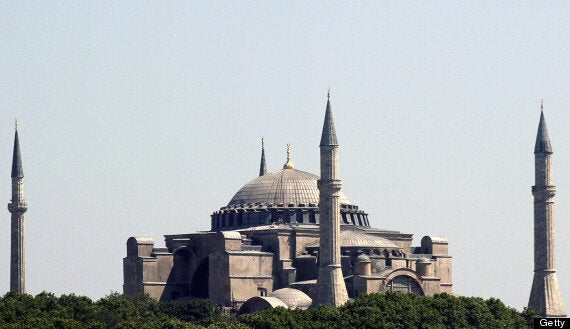 Istanbul's Hagia Sophia mosque
However Lego - the world's most valuable toy maker - has always denied the claims of racism, and later insisted that the decision to remove the toy from sale was part of its natural lifecycle.
"There have been no changes to the product 9516 or its lifecycle due to the dialogue with the Turkish community," a spokesperson told the Telegraph.
At the time of the first controversy, Lego insisted that the toy was not based on any real landmark.
"The Lego Star Wars product Jabba's Palace does not reflect any actually existing buildings, people, or the mentioned mosque. The Lego mini-figures are all modelled on characters from the movie.

"We regret that the product has caused the members of the Turkish cultural community to come to a wrong interpretation, but point out that when designing the product only the fictional content of the Star Wars saga were referred to."
Related