Little Mix have released the sassy video for their new single 'How Ya Doin?' featuring Missy Elliott.
The bright promo sees the girls, who in 2011 became the first group to win the 'X Factor', dance around in their 'bedroom' and perform a routine inside a club.
Rap legend and five-time Grammy Award-winner Missy Elliot is back in her trademark tracksuit for the video and you'll also notice some product placement as the girls shove a box of Schwarzkopf Live Colour XXL hair dye into shot.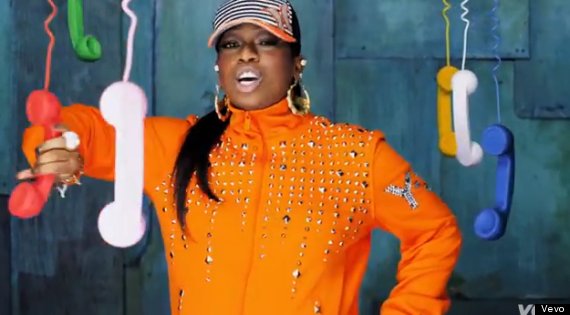 'X Factor' boss Simon Cowell previously tweeted about the video: "Just watched the little mix video with Missy Elliot. It is sensational."
And Little Mix said of their collaboration with Elliot: "We honestly can't believe Missy is on our song! She's been one of our biggest idols forever – it's incredible. As soon as we thought there might be a chance she'd appear on the track we did literally everything we could to make sure it happened."
Released on 6 May, 'How Ya Doin?' is the fourth single from Little Mix's platinum debut album 'DNA'. Elliott joins the likes of TLC's T-Boz, Nicola Roberts and Shaznay Lewis in collaborating with the girls on their album.