George Osborne has joined the debate over child killer Mick Philpott, asking why the taxpayer should pay for "lifestyles" like his.
Asked on a visit to Derby if the Philpotts were a product of Britain's benefit system, the Chancellor said: "It's right we ask questions as a Government, a society and as taxpayers, why we are subsidising lifestyles like these.
"It does need to be handled."
Philpott was jailed for life on Thursday for the house fire in which six of his children died.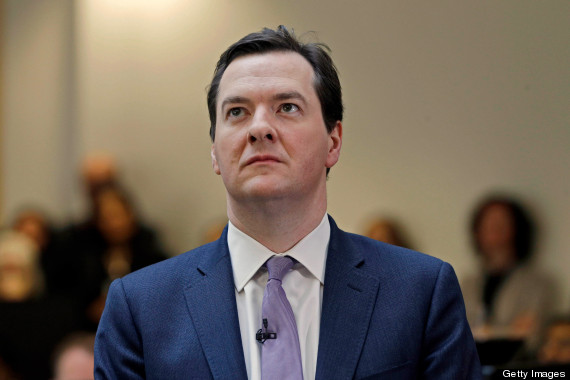 Osborne was on a visit to Derby
His wife, Mairead, and an accomplice, Paul Mosley, were handed 17-year sentences.
Osborne had been asked whether he agreed with the front page of Wednesday's Daily Mail, headlined 'Vile Product Of Welfare UK', which sparked a furious backlash with critics accusing the paper of manipulating the tragedy to make a cheap point.
Supporters of the paper's stance said it was justified because Philpott's motivation had been benefits cash.
LIKE HUFFPOST UK POLITICS ON FACEBOOK | FOLLOW US ON TWITTER
Osborne's intervention, seen as a risky move, will trigger more debate over the link between the Philpott case and Britain's welfare system.
On Twitter, Labour MP Andy McDonald said it was a "total disgrace" that Osborne "tries to make capital out of the appalling Philpott case."
He said it was a "typical Tory demonization of anyone on benefits". Philpott was jailed for life
Speaking as he toured the Royal Crown Derby porcelain works, Osborne also said Philpott "was responsible for horrendous crimes, crimes which have shocked the nation".
Fury at Mail's 'vile product' front page
For the Daily Mail, every tragedy is an opportunity