The performance gap between electric and traditionally powered vehicles has narrowed again with the introduction of the SP:01, the world's latest fastest electric production car.
Makers Detroit Electric claim their new creation can reach a top speed of 155mph and reach 62mph in 3.7 seconds, amazingly quick even for a petrol-powered vehicle.
You'd be forgiven for thinking you'd seen the custom carbon fibre before - and that's because the head of the design team is Albert Lam, former Lotus Engineering Group CEO.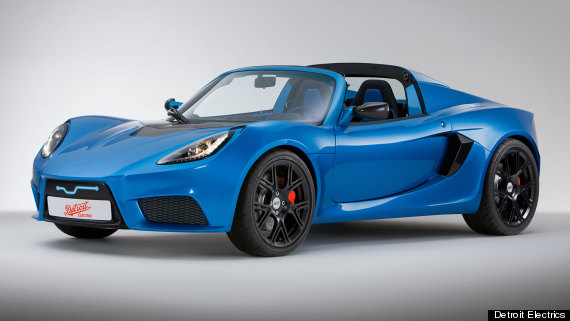 The SP:01's electronics can be controlled with your smartphone
The SP:01 knocks the long-vaunted 125mph Tesla Roadster from top spot as the fastest all-electric production car.
Tesla stopped production of its flagship model in 2011, and the next generation won't hit the market until 2014.0
Lam used the Lotus Exige as the starting point for the SP:01.
Range-wise you can expect between 150-180 miles per charge on its dual 37kWh lithium-polymer batteries.
The rear-wheel drive SP:01 comes in either a four-speed manual or a two-speed automatic, and will set you back just under £90,000 at today's exchange rate. It sounds like a lot, but it's not too bad for a top of the range sports car.
Production will be limited to 999 units though so you'd best move fast.