If today's BAFTA TV Awards nominations are a clear indicator of who holds sway in the nation's affections, it seems we are equally entranced by Peter Capaldi's vituperative wit, and Olivia Colman's sweet wholesomeness, with both actors leading the field with two nods apiece.
Colman, currently starring in 'Broadchurch', has been recognised for her versatility with nominations for Best Leading Actress for her turn in 'The Accused', and for Best Female Comedy Performance in '2012', as lovestruck PA Sally.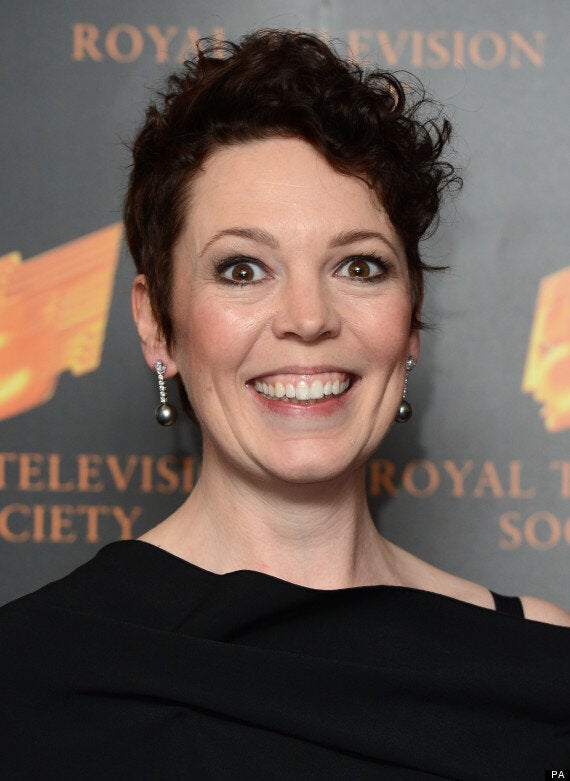 Two nods for Olivia Colman in two very different roles...
Capaldi, whose run in 'The Thick Of It' finished with his alter ego Malcolm Tucker facing imprisonment, has received a nod for Best Male Comedy Performance, but also for Best Supporting Actor for his much more understated but equally effective turn in 'The Hour'.
Three of the '2012' stars have been listed, with Hugh Bonneville and Jessica Hynes also in the running.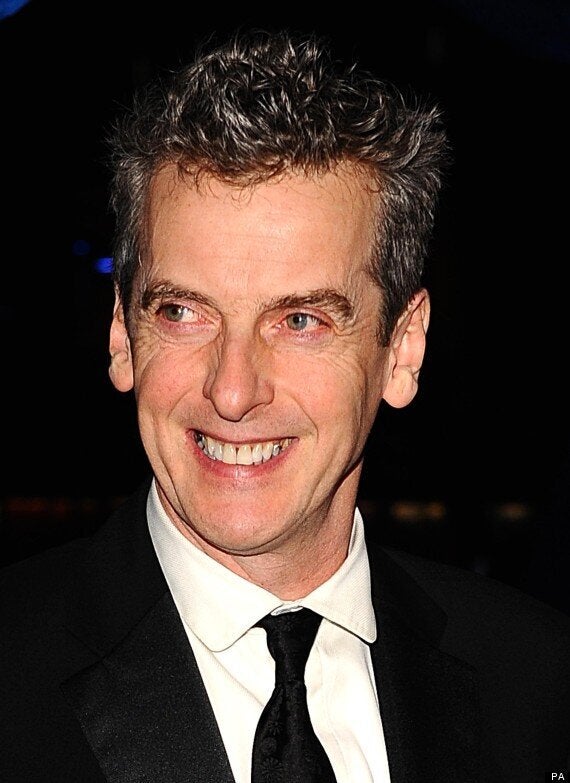 ... and for Peter Capaldi, for his turns in 'The Thick of It' and 'The Hour'
The BBC's series of one-off dramas 'The Accused' has done well, with four nominations in total - as well as Colman, Sean Bean and Stephen Graham have been recognised for their memorable double act, Bean as a transvestite, Graham as his lover.
Also garnering four nominations are the gentle drama 'Last Tango in Halifax' starring Anne Reid and Derek Jacobi, and 'The Girl', with more nods for Toby Jones, Sienna Miller and Imelda Staunton, for their work in this striking account of Alfred Hitchcock's obsession with his leading lady Tippi Hedren, during the filming of 'The Birds'.
Sheridan Smith receives her first BAFTA nomination for her Leading Actress performance as 'Mrs Biggs', wife of great train robber Ronnie. Also nominated for Leading Actress is Rebecca Hall, who won the Supporting Actress BAFTA in 2010 for 'Red Riding 1974'; she is nominated this year for 'Parade's End'. Both 'Mrs Biggs' and 'Parade's End' are nominated for Mini-Series, as is 'Room at the Top'.
Harry Lloyd and Anastasia Hille are both nominated for their performances in 'The Fear', as Supporting Actor and Actress.
Following her nomination in the Television Craft Awards for Writer: Comedy, Julia Davis is nominated for Female Performance in a Comedy Programme for 'Hunderby' and the show is nominated for Situation Comedy. Miranda Hart receives her third Female Performance in a Comedy Programme nomination for playing Miranda in 'Miranda', her fifth BAFTA nomination in all.
Greg Davies receives his first BAFTA nomination in the Male Performance in a Comedy Programme category for 'Cuckoo'. Also nominated in this category is Steve Coogan, who receives his fifth nomination for playing Alan Partridge, this time for 'Welcome to the Places of My Life', which is also nominated for Comedy Programme.
Also nominated for Comedy Programme are 'Mr Stink', adapted from David Walliams' children's book, and new sketch shows 'Cardinal Burns' and 'The Revolution Will Be Televised'. Completing this year's comedy line-up is 'Episodes', nominated for Situation Comedy.
Coverage of the London 2012 Olympics and Paralympics dominates this year's Sport & Live Event category, with Super Saturday, the Opening Ceremony and the Paralympic Games up against the Wimbledon 2012 Men's Final.
Ceremony host Graham Norton is nominated for Entertainment Performance for 'The Graham Norton Show', which is also nominated for Entertainment Programme. Up against Graham for the Entertainment Performance BAFTA are Sarah Millican for 'The Sarah Millican Show'; Alan Carr for 'Alan Carr: Chatty Man'; and Ant and Dec for 'I'm a Celebrity… Get Me Out of Here!', which is also nominated for Reality & Constructed Factual.
Alongside The Graham Norton Show, there are two first-time nominees in Entertainment Programme – Dynamo's 'Magician Impossible' (a first nomination for channel Watch) and panel show 'A League of Their Own'. Completing the line-up is 'Have I Got News for You', with its twelfth nomination in this category.
Michael Winterbottom's 'Everyday', filmed over a period of five years, is nominated for the Single Drama BAFTA. 'Murder', from 'The Killing' director Birger Larsen, is also nominated for Single Drama.
19th century Whitechapel police drama 'Ripper Street' is nominated for the Drama Series BAFTA, alongside 'Scott and Bailey' (nominated for the second year in a row), legal drama 'Silk' and 'Last Tango in Halifax'.
The nominations for the Soap & Continuing Drama BAFTA are: 'Coronation Street', 'EastEnders', 'Emmerdale' and 'Shameless'.
Competing in the International category are Danish/Swedish crime drama 'The Bridge', CIA thriller 'Homeland', Lena Dunham and Judd Apatow's New York comedy-drama 'Girls' and fantasy epic 'Game of Thrones'.
Phil Agland won a BAFTA in 1988 for his documentary about a Baka Pygmy family. 25 years on, he revisits that family in Single Documentary nominee 'Baka: A Cry from the Rainforest'. Also nominated are biographical documentary 'Lucian Freud: Painted Life'; '7/7: One Day in London', which captures testimony of over 50 people directly affected by the London bombings; and 'Nina Conti – A Ventriloquist's Story: Her Master's Voice', a funny and poignant journey through the strange world of ventriloquism.
In the Specialist Factual category the nominees are Grayson Perry's exploration of British taste, 'All in the Best Possible Taste'; a forensic examination of The Plot to Bring Down Britain's Planes; a study of the mechanics of aviation disasters in 'The Plane Crash'; and 'The Secret History of Our Streets', which visits six archetypal London streets to map how the city has changed since 1886.
Two of this year's Factual Series nominees observe hospital staff at work: '24 Hours in A&E' and 'Great Ormond Street'. Also nominated are 'Make Bradford British', an exploration of what it means to be British in the UK today, and 'Our War', last year's winner of this category, which tells the stories of young people affected by the decade of conflict in Afghanistan.
This year's Features category sees first-time nominees 'Bank of Dave' and 'Paul O'Grady: For the Love of Dogs' go up against 'Grand Designs', which has twice before been nominated in this category, and 'The Great British Bake Off', last year's winner.
'I'm a Celebrity…' is up against last year's winner 'The Young Apprentice' for the Reality & Constructed Factual BAFTA. Also nominated are newcomer 'The Audience', in which people making a life-changing decision allow 50 strangers to follow them around for a week; and 'Made in Chelsea', which was nominated in this category in 2012.
The Jimmy Savile scandal features in the nominations for Current Affairs in ITV's 'The Other Side of Jimmy Savile (Exposure)'. A 'Panorama Special' on Britain's Hidden Housing Crisis, Al Jazeera's investigation into 'What Killed Arafat?' and 'The Shame of the Catholic Church' from BBC Two's 'This World' strand complete the nominations.
Two pieces covering the crisis in Syria feature in the News Coverage category: 'BBC News at Ten: Syria' and 'Channel 4 News: Battle for Homs'. Also nominated is 'Hillsborough – The Truth at Last', an edition of Granada Reports.
The nominations for the publicly-voted Radio Times Audience Award were announced on Tuesday 2 April and they are 'Call the Midwife', 'Game of Thrones, 'The Great British Bake Off', 'Homeland', 'The London 2012 Olympic Opening Ceremony' and 'Strictly Come Dancing'.
Popular in the Community