Syringes, bloodied tissues and pig snouts are being ditched on the pavements of Harley Street by exclusive medical clinics, according to Westminster Council.
A sack of pigs heads were found by one warden on patrol, while another discovered a bin bag punctured by syringes, the council said, as it issued a public safety alert. Medical staff sometimes practice injecting dead pigs because of the similarity between human and pig skin.
A private dentist and a medical clinic has already been fined by the council for their malpractice, while the institution is pursuing another in court this month, while it investigates five others.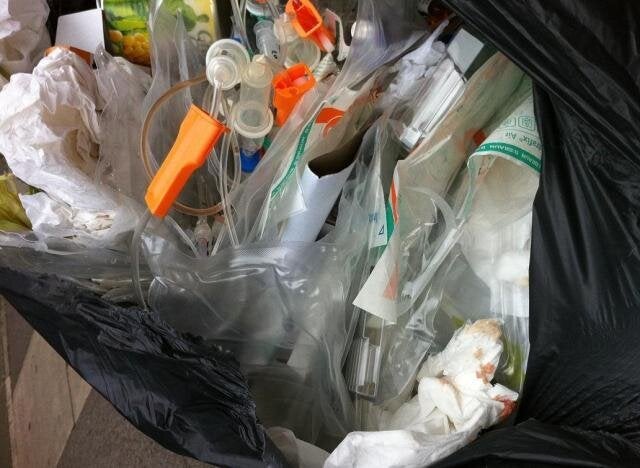 Blood was found in some of the syringes
The London Neurology and Pain Clinic at 100 Harley Street was fined £1,015 earlier this year, after a successful prosecution by the council, while a dentist on Queen Anne Street was fined £2,562 for disposing of syringes in refuse sacks, reported the Evening Standard.
A spokesperson for London Neurology and Pain Clinic told the Huffington Post UK: "Commercial waste was deposited in a black residential bag instead of a red bag. Commercial waste is not the same as clinical waste. There were plastic syringes and packaging but no clinical waste. This was clarified by the judge."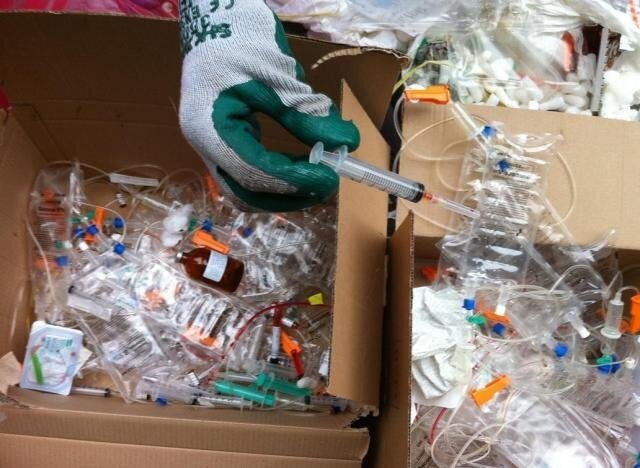 Illegally disposing of waste in the volumes pictured cost the council approximately £1,000 each time to clean up.
Cllr Ed Argar, Westminster City Council cabinet member for city management, said: "With all of the waste collection services in Westminster there is no excuse for not doing the right thing and disposing of rubbish correctly.
"Our message from these cases is clear. We make it easy for you to do the right thing, but if you choose to illegally dump or fly-tip waste we will come after you."
Popular in the Community