Bubba Watson, with his pink driver and hovercraft buggy, is a little bit different but remains very American when it comes to crying uncontrollably, as he did again at Augusta ahead of this week's US Masters.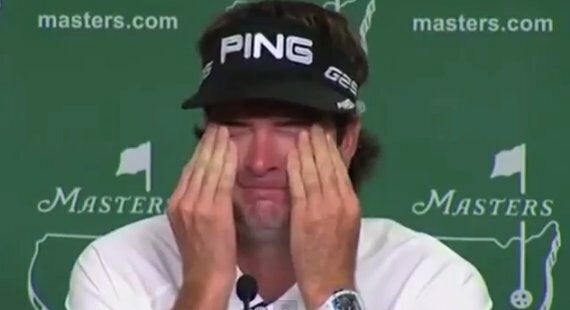 The waterworks, in full flow when he won last year's Masters, returned when Watson explained the tracks of his tears in 2012.
"I'll probably cry again," he warned. And so he did when he recalled the moment he wrapped his one-month old adopted son Caleb in the iconic green jacket. "I went home and wrapped Caleb up in it," Watson explained. "That's the only thing I did with it. Out of respect, out of honour.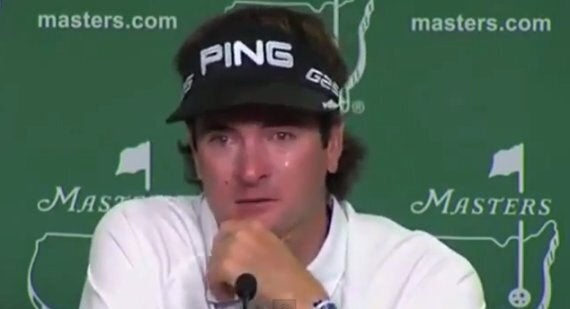 "Out of respect and honour for Augusta National, as one of the greatest clubs we have, as one of the greatest tournaments, out of respect for them I didn't do any of my funny antics that I normally would do."