The Official Charts Company have revealed the song is now is now at number 10 in the midweek sales, meaning it could reach number one by Sunday.
A campaign was started on Twitter and Facebook to get the song to number one in the charts, after many critics of the former British Prime Minister announced "the witch is dead" on Monday.
Following the news that the Iron lady had passed away from a stroke, people were urged to download the song, which features in the 1939 hit musical: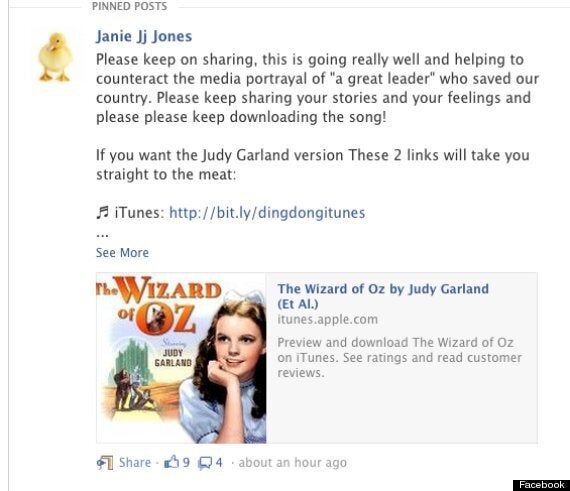 In the film, the song is sung by Judy Garland's Dorothy, the Munchkins and Glinda the Good Witch (played by Billie Burke) as they celebrate the death of the Wicked Witch of the East.
During her time in Downing Street, some of Lady Thatcher's sternest critics were to be found not in Parliament but on the radio.