North Korea may be beating the war drum but in many respects it was business as usual as the country kicked off a series of events to celebrate the Kim dynasty and promote "friendship between the world's peoples". Performers sing a song of yearning about late leader Kim Jong Il
"The festival will serve as a good opportunity to boost the friendship between the world's peoples and performing artists and promote cultural exchange and cooperation."
Images released on Thursday revealed performers singing songs of yearning about the nation's late leader Kim Jong Il. The festival is the third to be hosted in North Korea
The festival will also mark the late president Kim Il Sung's birthday on April 15 – an event known as the Day of the Sun.
Last week, the North Korean military moved two Musudan missiles to the east coast of the country.
The mobile intermediate-range ballistic missiles, which boast a range of more than 8,000 miles, could threaten US interests in the Pacific, particularly the US territory of Guam, as well as the Japanese mainland.
In response, the US has deployed a missile defence system around the island, while South Korea has sent destroyers to protect its coasts. Women carry a flag marking the start of the festival at the east Pyongyang Grand Theatre in Pyongyang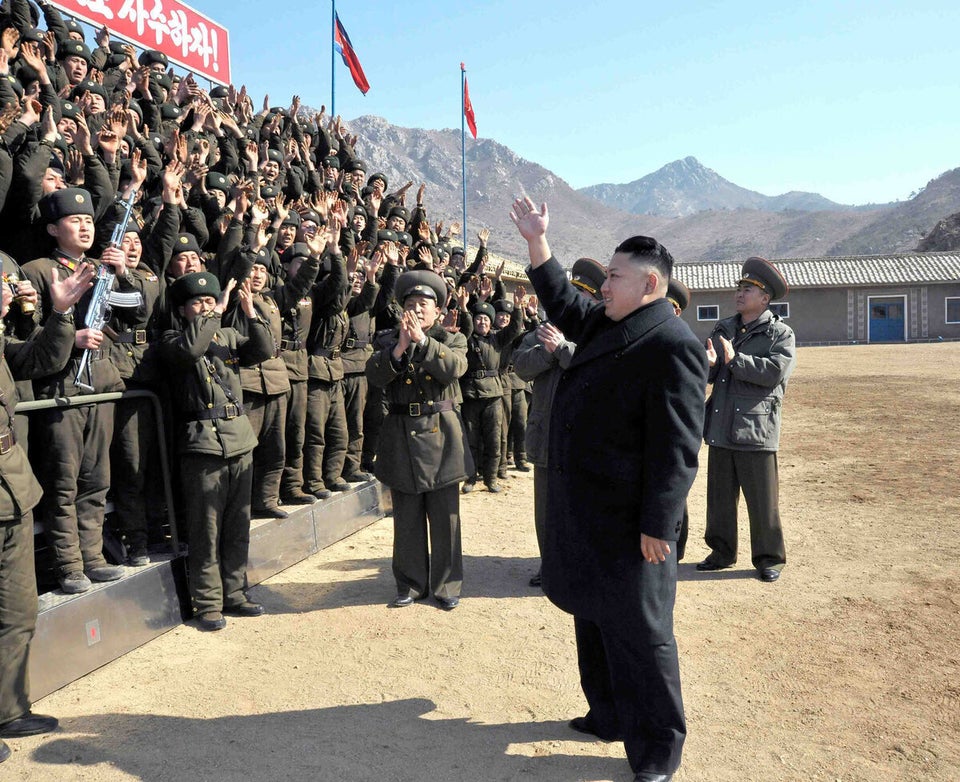 Kim Jong Un Visits The Troops