Sebastian Vettel has made it clear he will never apologise for winning a controversial Malaysian Grand Prix just over two weeks ago.
Vettel has today attempted to draw a line under the incident in which he ignored instructions from team principal Christian Horner not to pass team-mate Mark Webber for fear of jeopardising a one-two finish.
Vettel went wheel to wheel with the Australian, who was angrily forced to play second fiddle to the three-times Formula One world champion on a day when he should have taken the chequered flag.
The 25-year-old German apologised to Webber and Red Bull on a number of occasions shortly after the race concluded for defying team orders, but makes no concessions for the type of driver he is.
"I think there is not much to add than what happened," Vettel said in a video interview with the team's title sponsors Infiniti ahead of this weekend's Chinese Grand Prix.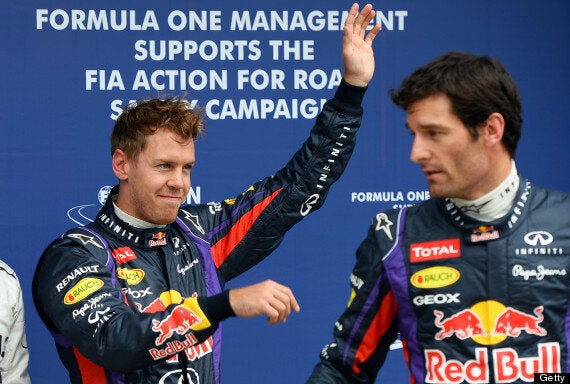 Vettel left Webber seething after the Malaysian GP three weeks ago
"I apologised to the team straight after for putting myself above the team, which I didn't mean to do. But there is not much more to say, really.
"I don't apologise for winning. That is why people employed me in the first place and why I'm here. I love racing and that's what I did."
On reflection, Vettel now knows the controversy took the spotlight away from the team which should have celebrated the 13th one-two in its history, but instead faced a barrage of criticism.
"Unfortunately, people didn't see we performed well on the day," he added. "As a team I think we did a very good job.
"We'd had a very strong weekend (the week before) in Australia, even if we didn't get quite the result we wanted.
"In Malaysia we were surprised again to be racing at the top, and the whole race we worked excellently with the tyres etc.
"That's what people forgot, and what stuck in their heads was obviously the way the race ended."
Related