Activist Trenton Oldfield, who was jailed for disrupting the Oxford Cambridge boat race last year, has said he believes protesters should use "guerrilla tactics" at Margaret Thatcher's funeral.
Speaking to Channel 4 News, he claimed London's preparation for the funeral appears to be planning to prevent "any acts of dissent and protest".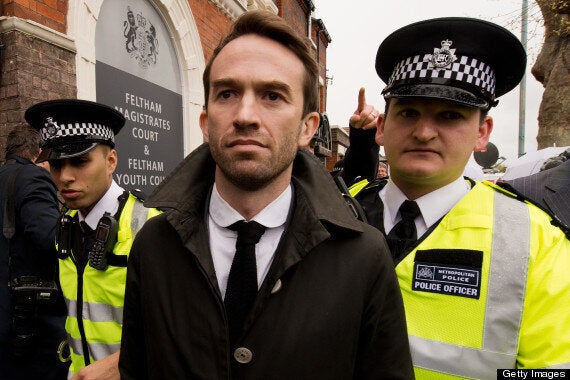 Trenton Oldfield believes protesters should use "guerrilla tactics" at Margaret Thatcher's funeral
He added: "It's no surprise that once again London is being flooded with war-primed militias to try to prevent any acts of dissent.
"Campaigners should consider employing guerrilla tactics and avoiding the trap of liaising with police."
He said the pre-emptive tactics by the police mirrored those of the Queen's Jubilee and the Olympics.
The Metropolitan police are not prepared to discuss how many protests they are currently aware of, but said anyone planning a protest should get in touch.
"People should be arrested if they commit a crime but not before. It's like a thought crime and sounds like something out of 1984 – it's very Orwellian.
"People have a right to protest in this country. When I was Mayor we would often use tactics such as kettling at big events. But we only caught people who had committed a crime – not anyone who had not."
He added: "Quite frankly if anyone is arrested before they have done anything they should sue."
It calls on 10 million to wear the colour, reportedly disliked by the former Prime Minister, to symbolise their objection. It currently has just over 2,000 members.
A statement on the site said: "We here at Wear Red have consistently stated we have no desire to disrupt her funeral or indeed neither would we encourage others to do so.
"We absolutely respect the rights of the Thatcher twins to grieve. However this state funeral in all but words is a massive insult to vast swathes of the country suffering at the present time as a result of a failure on the monetarist policies she introduced.
"If the Thatchers and government/supporters didn't want protests like this one then they shouldn't have decided to bury her with all the pomp and circumstance normally only befitting royalty and then expect us to pay for it."