Jessie J has hit out at Twitter users who have branded her "irritating" when appearing on BBC singing contest 'The Voice', with a heartfelt plea asking critics to stop sending her abuse.
The 'Who You Are' singer posted a statement via her Twitter account, which now seems to have been deleted. It read:
"Ok... Think about this... For real do you (the person reading this) think if you was on TV that every person watching you would like you? Would agree with what you say? What you're wearing. Your personality? Nope. It's not realistic.

"You can't be liked by everyone and neither can I So... If you think I'm irritating or hate me. By all means cuss the tv all night long if you want if that's what you get a kick out of. But why go out of your way to tweet me about how you feel about me if its mean ?"

She added: "(For those who do) I would never do that to anyone else and if I did people would say its wrong! So if you do it to me it doesn't make it right. Think about it. Treat people how you want to be treated.

"And view people with the understanding of what if that was me. How would I feel?..."
Looking back at tweets sent after Saturday's show, it's evident some viewers complained about her (see screen grab below) but the majority of tweets came from her fans offering her support.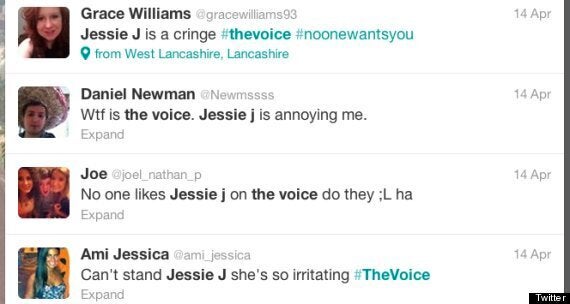 The 25-year-old has more than six million Twitter followers and on Monday her popularity in the charts was once again proved, as her feel good track 'Domino' was named the most-played track of last year.
'The Voice' coach edged ahead of popular songs by Gotye and Emeli Sande, according to music royalties body PPL, which analysed radio play in 2012 as well as performances on TV and in venues such as pubs and shops.
Jessie's single was first released in 2011 but has continued to be played consistently since. The track was also in the running for best single at The Brits.
By April last year, the Londoner had sold over 11 million singles and 2.5 million albums worldwide, yet her time as a TV judge has caused her trouble.
When the BBC launched 'The Voice' last year, she came under repeated criticism for her role on the panel alongside Tom Jones, Danny O'Donoghue and Will.i.am.
Some said she didn't have enough experience to be coaching other singers, while others simply didn't like her outspoken personality.
With great chart success on the one hand and abuse about her character on the other, she really is the Marmite of pop.
Let us know what you think below.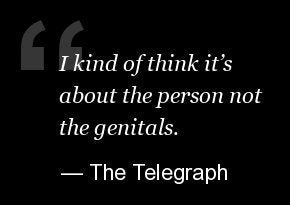 Jessie J Quotes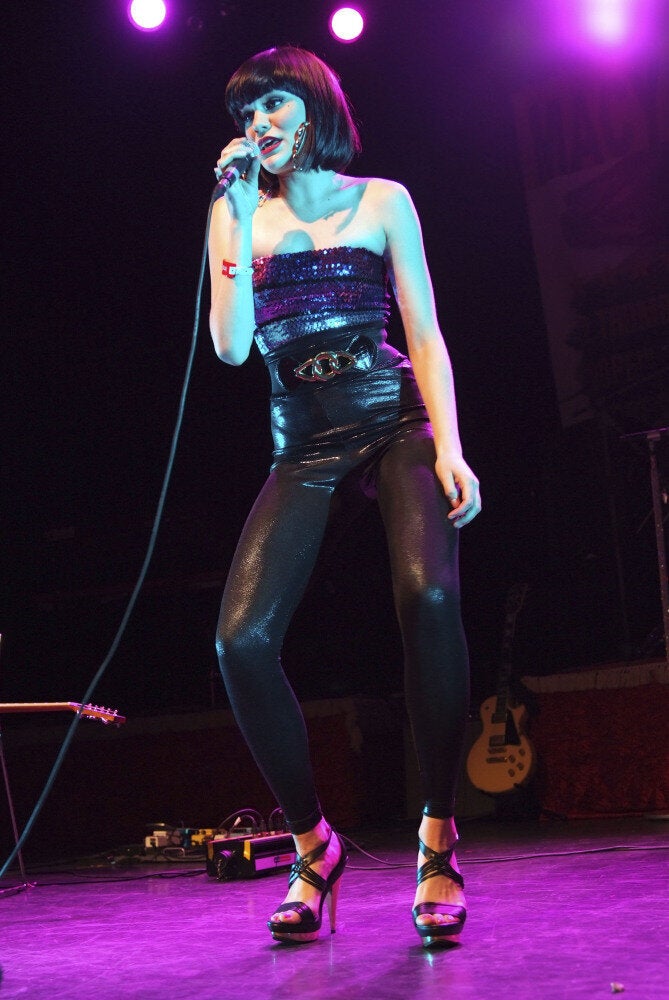 Jessie J Style Evolution