It's been 20 years since OK! Magazine first opened its pages and gave us a window on the lives of the not-always-rich, but certainly famous.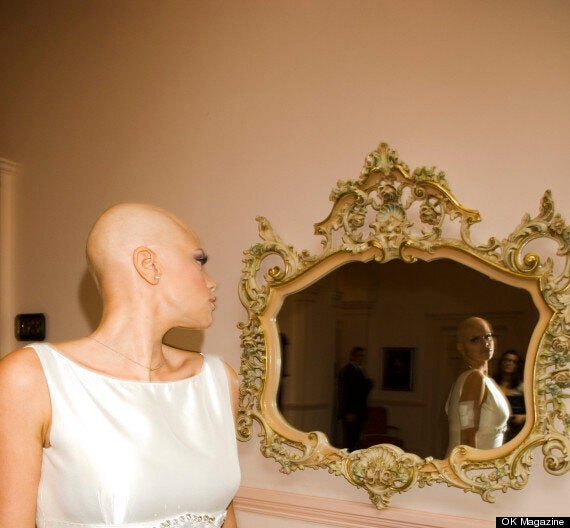 Jade Goody shared her poignant wedding day on the pages of OK! Magazine
Taking on the more gushing Hello! magazine at its own game, as well as sharing its real estate with often less royal, less polished figures, OK! has built its two-decade success on devotedly following certain personalities, often with their help and agreement.
Remember Jade Goody's wedding, only days before she lost her battle with cervical cancer? And Jedward proving that the sum can often equal more than the parts? They're all in these pages.
To celebrate its 20th birthday, OK! has commissioned a one-off canvas version of their crowning moment - David and Victoria Beckham's wedding cover.
The Beckham wedding issue, photographed by Luttrellstown Castle in Country Cork in July 1999 was the cover of the magazine's best-selling issue. It was before the pair's joint brand had gone global but, in a sign of things to come, they were already perched on thrones for the ceremony.
The canvas is being auctioned off at a special birthday party tonight, with proceeds going to The Prince's Trust. Here are just some of the other images OK! Magazine brought us during the last 20 years...