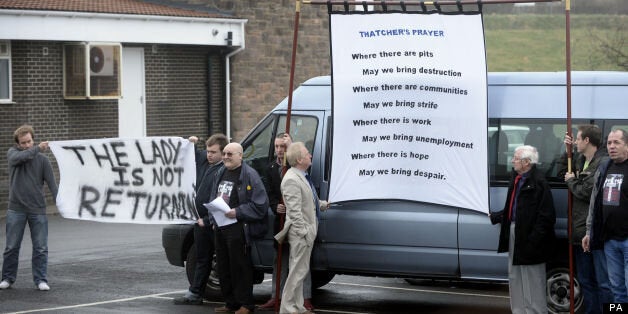 When Margaret Thatcher won the 1979 election she quoted St Francis of Assisi on the steps of Number 10:
"Where there is discord, may we bring harmony.
"Where there is error, may we bring truth.
"Where there is doubt, may we bring faith.
"And where there is despair, may we bring hope."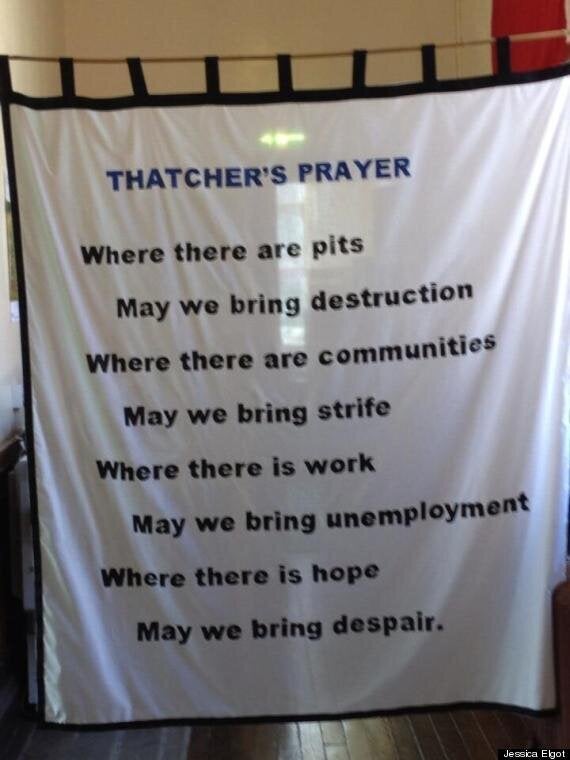 This sign was pictured in the mining town of Easington, County Durham on Wednesday.
Many feel that she failed in delivering the vision she talked about upon entering office...