For several reasons, it's very relaxing talking to Pierce Brosnan. First, there is the distinctive, modulated voice, with the soft Irish undercurrent still audible almost half a century after he left his homeland. Second, in the background are the waves lapping next to his holiday home in Hawaii, where he's sitting by the window, reporting on the dolphins he can spot. And third, because he's a crackingly open and and good-humoured telephone companion.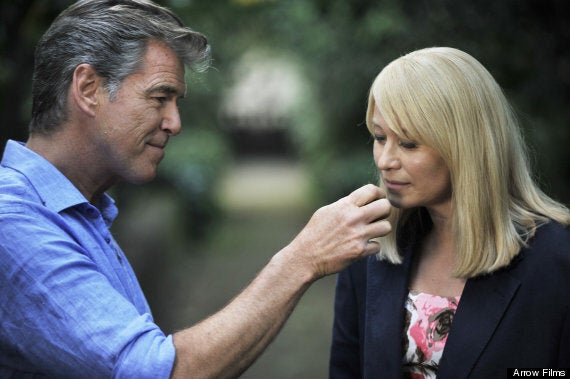 Pierce Brosnan stars with Danish actress Trine Dyrholm in 'Love Is All You Need'
Brosnan was lured away from this Pacific idyll to play widower Philip, in Oscar-winner Susanne Bier's latest film 'Love Is All You Need'. Philip is an English businessman based in Copenhagen, which meant for Brosnan, the challenge of speaking Danish - "not the easiest language to get your tongue round" - but also tapping into his own personal history.
In the film, Philip attends his son's wedding in sunlit Sorrento, where he encounters the bride's mother Ida. Ida is a joyful presence (played by Danish star Trine Dyrholm), but recovering from cancer treatment and fearing a relapse. Brosnan lost his first wife Cassie to the disease in 1991.
"It came to me at the right time, and there were definitely emblems from my own life," reflects Brosnan. "It gave me the chance to excise some feelings of my own heart, and dealt with the closed door of the heart, how we protect ourselves in relationships, being dazzled by some woman you least expected to fall in love with, that you thought you were never going to go the distance with... "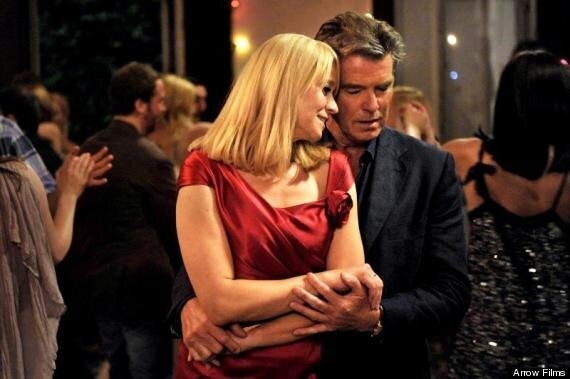 Brosnan was able to lean on the lessons of his own life for the role of widower businessman Philip
He catches himself. "So from that point, it was just about letting go, and keeping it as simple as possible. When I met Trine at the reading for the first time, I held her hand and we jumped off together. It was a wonderful bunch of people all working together."
As if Pierce Brosnan opening his heart on screen isn't enough to soften the flintiest cinema-goer, the film is set in the lush environs of Sorrento, which immediately brings to mind Brosnan's former Mediterranean sojourn for 'Mamma Mia'? Despite the twinkling-sea backdrop, there's no singing to be had this time around, something that will come as sad news for the many fans of Brosnan's dulcet tones in the musical film (variously compared to a fog horn, a water buffalow, a donkey and a wounded raccoon).
"I tried, I tried," insists Brosnan. "There we were in the lemon groves. I said to (director) Susanne, what this needs is... " and launches into 30 full notes of 'The Lemon Tree Song'. Peter, Paul and Mary must rest their tools, for this is surely now the definitive version.
He sighs. "But, apparently, she wasn't convinced." He goes on, "But those two films are two perfect bookends, certainly, with similarities. Time well spent on both."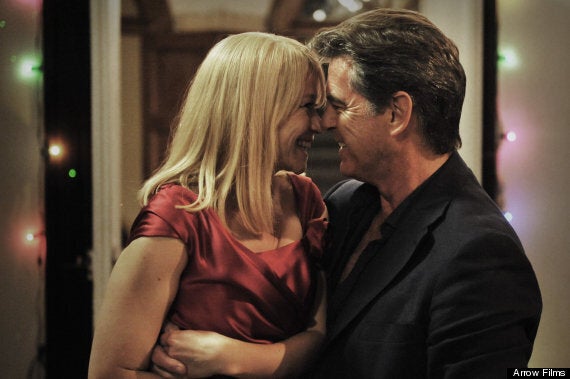 The chance for happiness, second time around...
One of the things that appealed to me about the film was the hope for happiness, second time around... something Brosnan knows about, with his long and happy marriage to Keely Shaye Smith. As he describes it, "for those who are bold enough and go in search of the woman, or find the guy... this is a man just trying to work out what he wants in life. It's a warm embrace of a film, and I just hope audiences are cheered by it."
It's immensely reassuring to hear that one of the biggest stars in the firmament - James Bond, no less - has his share of life's travails, something he deals with humour and evident compassion. But, I wonder, does it come at personal cost, and hurt or heal to share such stories with an eager public? He pauses a long while before answering...
"Of course, there's the idea that all that's not given is lost. I've been accused of my publicist of being too confessional... it's probably my Celtic upbringing.
"But you have to share, we all know how each other ticks, more or less. And I'm an actor, so it's my job to tell the story.
"It certainly has a healing quality for me, and if anybody could benefit from my own journey, then so be it."
'Love Is All You Need' is in UK cinemas from Friday 19 April. Watch our clip below...