North Korea has issued a series of "incomprehensible" demands as the conditions for it to move forward with talks to ease tensions on the Korean peninsula. On Thursday, the hermetic state published a statement via the official KCNA news agency, offering to enter negotiations but only if the UN ends sanctions and the US and South Korea terminate joint military manoeuvres. It also demanded that Washington withdrew its nuclear arsenal from the region.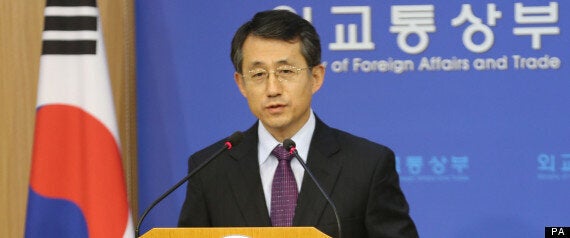 Cho Tai-young: 'We strongly urge the North to stop making such incomprehensible demands'
Cho Tai-young, a spokesperson for the government in Seoul, immediately dismissed the offer, stating: "North Korea's demands are totally incomprehensible. It's absurd," adding: "We strongly urge the North to stop making such incomprehensible demands and to make the wise choice we have repeatedly urged."
Increasing tensions across the 38th parallel were sparked in February when the North carried out an "illegal" nuclear missile test, since when Pyongyang, Washington and Seoul have witnessed a number of retaliatory moves. These include military drills and the flying of bombers over the peninsula, and the banning of South Korean workers accessing the jointly-run Kaesong industrial zone, to threats to detonate a nuclear weapon on US territories and even on the US mainland.
Thursday's offer from the Policy Department of the National Defense Commission stated that if Seoul and Washington "genuinely want dialogue and negotiation, they should take these steps".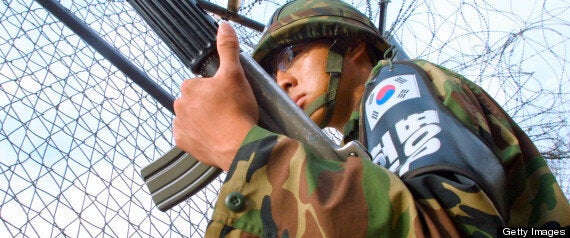 A South Korean soldier stands guard on the border
It added: "The first step will be withdrawing the UN Security Council resolutions cooked up on ridiculous grounds. Second, you need to tell the whole world that you will not get involved in any rehearsal for a nuclear war that threatens our nation. Dialogues and war games can never go together."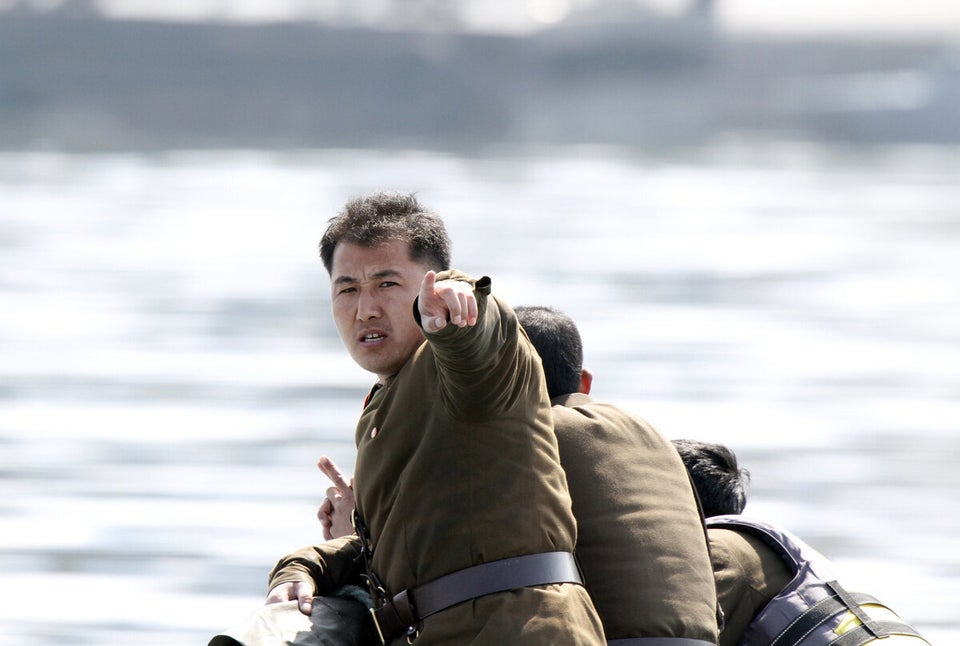 North Korean Military On The Yalu River, The Border Of North Korea And China In Sinuiju