She holds a glass of water above his head in tonight's edition of the ITV show, threatening to pour when the show boss refuses to put a singing duo through.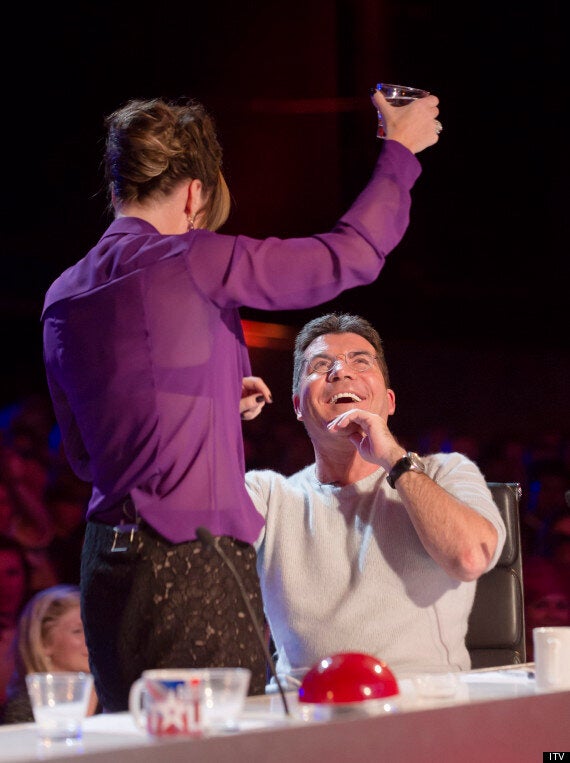 And when he digs in his heels and fails to change his mind, she tips the glass over him as the panel splits along gender lines - leading to Holden and Dixon later storming off during the auditions.
Cowell gets his dowsing after he and David Walliams fail to match the enthusiasm of Holden and Alesha Dixon - who are busy dancing - for a singing duo.
The boys press their buzzers to reject the act - and then press those of the girls, prompting Holden to wield the water.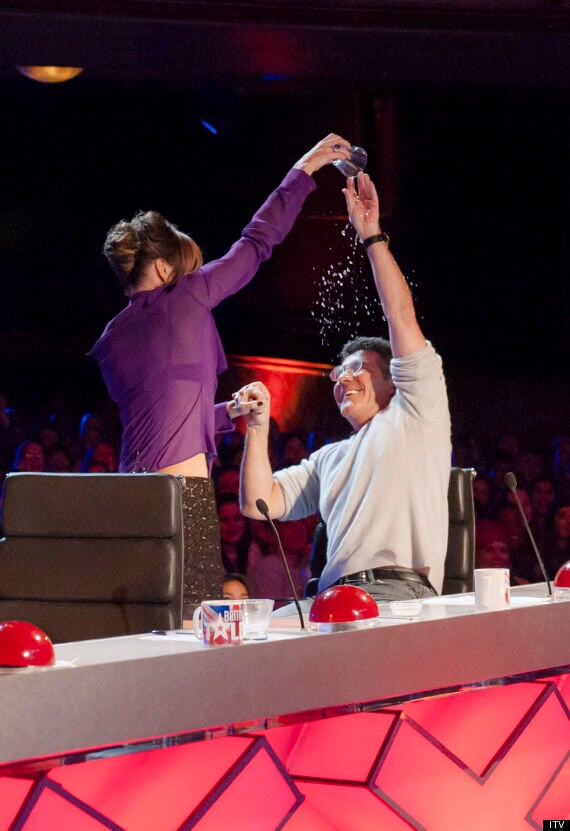 Later in the audition there is a sharp divide over dance group Pop'arazzi Crew, who wow the girls but leave the boys cold.
Tempers fray as they argue about the act, causing Holden to snap: "I think we've had enough of the boys."
Cowell hits back: "Maybe we've just reached that point where we've had enough of each other."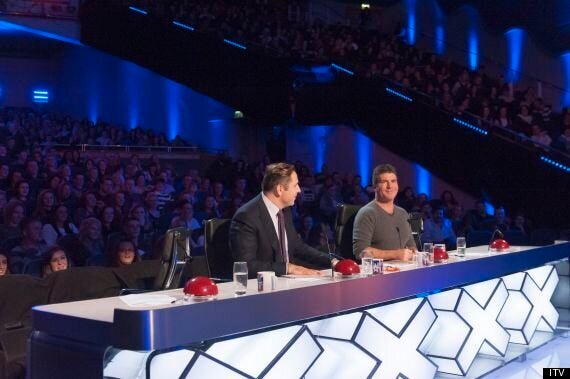 And as she and Dixon get up to leave, Holden tells him: "Maybe we have."
Walliams and Cowell continue to judge the show alone, mimicking the more caring approach of the female panellists, with Cowell telling one hopeful: "I'm Amanda. We're here to be supportive."
But all four judges eventually returned, despite the girls receiving no apology.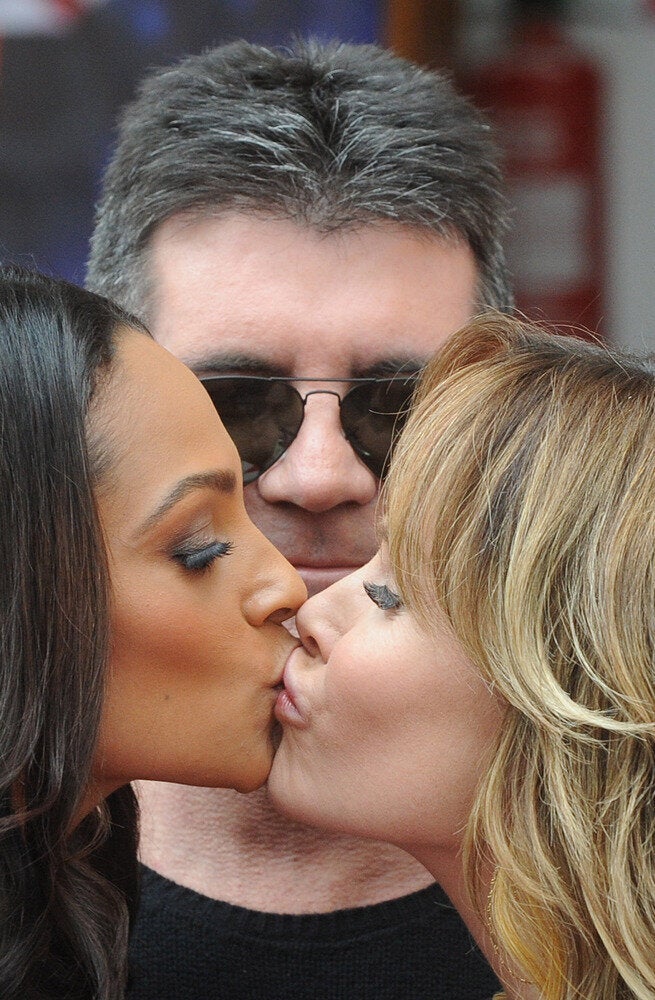 Britain's Got Talent - Press Launch