It's my birthday today and I'm hungover.
I'm experiencing a slightly doom-tinged sketchiness that comes from a sore head, smoke-ravaged throat and the realisation I'll be 30 next year and I still feel I act like a 20-year-old.
Well, what better way to get over it than to have my first ever facial at a swanky five star hotel!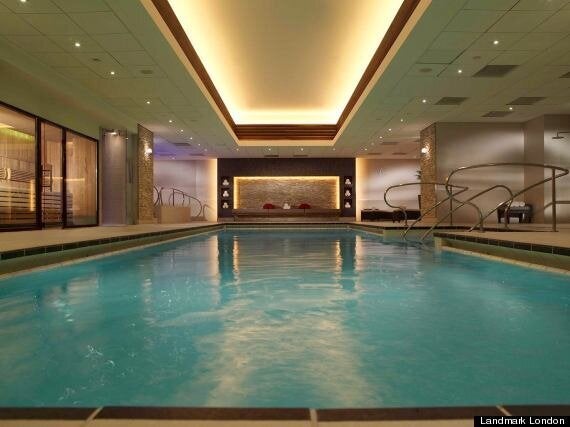 Only I don't own any five star clothes.
The sketchiness increases.
I put on my least ripped jeans, the shoes with the least worn soles and head to the Landmark Hotel in Marylebone, near Baker street tube.
Upon reaching the hotel am greeted at the door by an extremely friendly doorman who shows me the way to the spa.
"How are you today?" he asks.
I go downstairs to the spa and take a seat in the reception with complimentary drinks and magazines. A copy of Mens Health jumps into my hands and I compare Jason Statham's muscular frame with my own skinny outline.
Bet my acting's better though.
I meet my therapist, Ragini, who takes me into the treatment room, a lovely little space dimly lit with some generic soothing music.
Ragini takes me through what I'm getting. My 'ESPA Men's Specific Facial' involves a skin assessment, various cleansing, toning and moisturising treatments and a face, neck and shoulder massage.
To decide what creams and lotions to use I smell two different creams. One is 'balancing' the other 'hydrating' -- the idea being whichever smell you are drawn to most is the one your skin needs.
My nostrils tell us I need 'hydrating'.
"Now lie down on the table and we'll get you nice and relaxed," Ragini says. You've got a job on your hands I think to myself.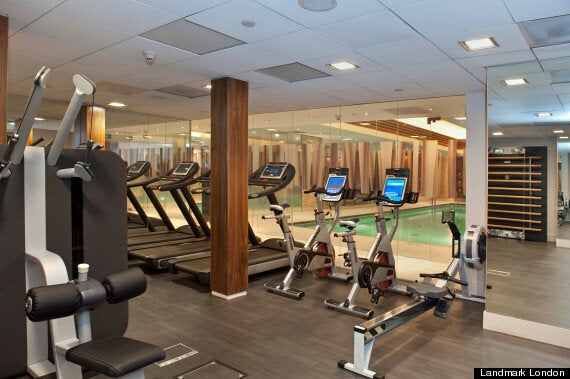 The UV light skin assessment confirms my skin is in need of slight hydrating. I am also told I have "absolutely no signs of ageing".
The treatment begins with a hot towel wrapped around my face and shoulders before a variety of herbal smelling lotions are applied to cleanse and tone.
Each is accompanied with a little facial massage. I think I might actually be starting to relax.
As a face mask does its work on my skin I get a neck and shoulder massage. I could get used to this.
After an hour of pampering the treatment is over. I'm left alone to get up in my own time and I'm then led to a relaxation room with a magazine and cup of green tea.
As for the results my face feels pretty good and my sketchiness level has been dramatically reduced.
I would however question the long-term benefits of it unless I splashed out on the same products to use at home (ESPA men's moisturiser is £37 for 35ml).
The facial costs £75/80 depending on the time of day. As it was my first ever spa treatment I didn't have anything to compare to and this seemed pretty pricey for just an hour.
However, you are free to use all of the facilities of the spa for the rest of your day.
The place has just had a refurb and there's a well equipped gym, pool, essence-infused monsoon showers and steam room.
When you factor this in the price seems much more reasonable.
I leave the Landmark, so relaxed I can barely walk.