As graphic tablets are shrinking down to a handy-sized 7" (iPad Mini, Nexus), so too are the prices of some 'grown-up' full-sized 10" tablets. At £249.99 from Amazon, the Asus MeMO Pad Smart 10" is a clear £150 saving on the iPad equivalent.
The latest gadget from Asus aims to deliver the best in Android operating power with hardware designed for high-end entertainment, including an NVidia Tegra 3 Quad-Core graphics processor, an HD (1280x800) screen and a 5MP auto-focus camera.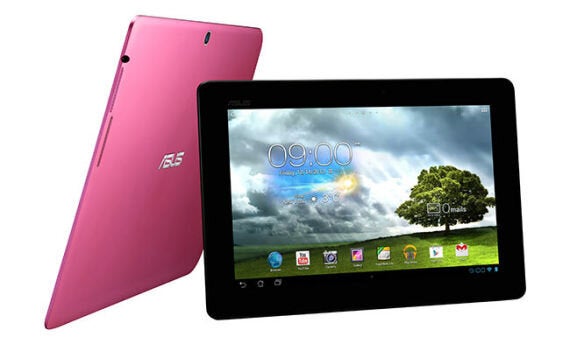 One of Asus' promises for their Memo pad is that it represents 'the best work and play tablet', with emphasis placed on the note-taking capabilities.
In practice, this means a lot of bundled apps, some of which are quite useful. Asus SuperNote Lite records your muses as though writing on paper, however, the handwriting recognition function is not forthcoming, making the app appear to be little more than a way to save an image of your scribblings. I'm sure a stylus would work a treat, but when used with the humble finger, I'm only reminded how scruffy and awkward my handwriting can look.
At 580g, the Memo pad is a perfect weight, but suffers from the same thick and aesthetically displeasing chunky chassis frame as the Asus PadPhone 2.
As an iPad-user, I missed Apple's simplistic physical home button - Asus only provide a house-shaped screen icon to get you to your desktop screen, which disappears in many of their apps, including the camera mode, leaving you lost and trapped in an app.
The software for 5MP rear camera and 1.2MP front camera includes swift continuous picture-taking when holding down the shutter button, great for capturing action when at an event. Other functions include an intuitive zoom action that is controlled by your thumb sweeping in an arc motion - in fact almost the entire camera app can be controlled with thumbs only, except the tap-to-zoom function.
5MP is not a great deal of pixels in a camera, and the lens isn't great either. The quality of the colours on Memo Pad's photos look quite washed out - not true-to-life tones. The image-merging in the panoramic function is a little blurry (granted, this was tested on a moving train) and the Pad aborts the panoramic sweep if it gets too confused.
The usual collection of instagram-effects are available, though, plenty for an amateur snapper to get their photographic teeth into.
Other notable Asus software on the Memo pad includes the Audio Wizard, designed for getting the best out of the stereo speakers by choosing audio options for watching a film, playing a game, or listening to music. An intriguing addition, but isn't there a way for Asus to make these sound tweaks automated, when it senses your tablet activity?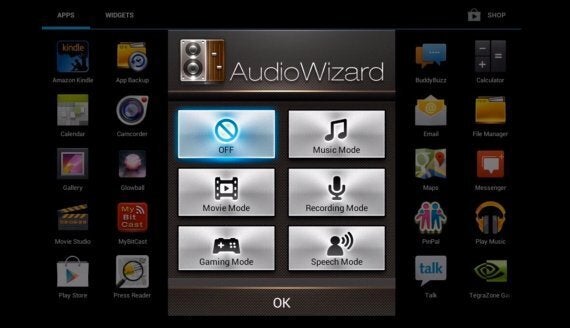 As with Asus' recent PadPhone 2, the Memo Pad flexes its operating system prowess with the 4.1 Android system; simple control over your tablet.
Those in love with the engaging gloss of Apple's iOS may have withdrawal symptoms, for example, even turning a page on an e-book lacks a smooth elegance. Still, the MeMO Pad Smart is generally functional, fast and unfussy. And it's cheap. As long as you know what you're getting, you won't be disappointed.

Popular in the Community