Luis Suárez said in his interview in yesterday's The Sunday Times how his wife had preached to him to behave on the pitch otherwise she would not watch him anymore. Branislav Ivanović will tell you it's not going well.
Suárez is a son of picardia. Since he is a player who has become synonymous with being lost in translation, we're on our best behaviour. It means something approximate to slyness, cunning, with a dash of deviance.
This explains the odd dive and the incessant winding up of opponents. It was illustrated in the reverse fixture with Chelsea back in November when he surreptitiously shoved Ramires to gain extra space and nod in Liverpool's equaliser. It does not entail biting, however.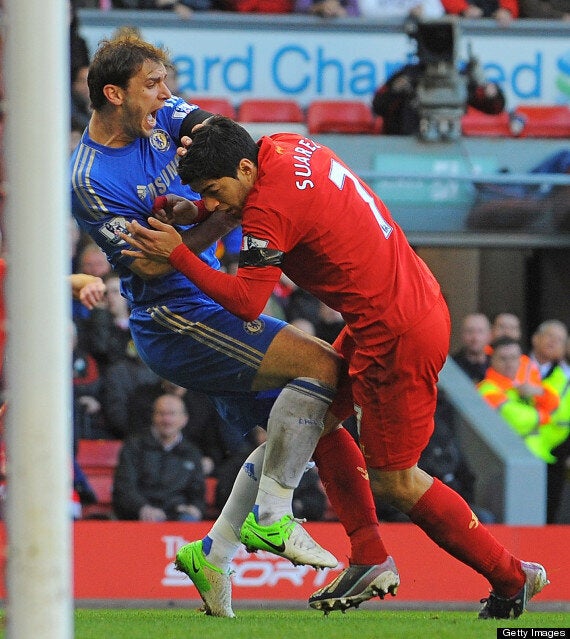 Chewy Suárez: Ivanović reels after being bitten by the Liverpool striker
Nor racially abusing someone. Liverpool fans chant how they "just can't get enough" of the Uruguayan, and opposition supporters may feel the same if it wasn't for the misdemeanours. He is a fabulous footballer and one of the top 10 players in world football.
And yet he is so charmless. Everything is tainted and he should have played his last game of the season on Sunday.
Popular in the Community