"The hotel won't be a quiet place tonight," muses the commentator on the video above, which shows Chris Gayle and the West Indies cricket team celebrating their Twenty20 World Cup win last year.
And we doubt the West Indies hotel will be very quiet tonight, either - as the 'Gaylestorm' became the fastest player to score a century in the history of professional cricket, scoring 100 runs off just 30 balls during an Indian Premier League match.
So how will Gayle celebrate? By doing a Gangnam Style dance... we hope. Take a look at some of his finest moves in our pictures below...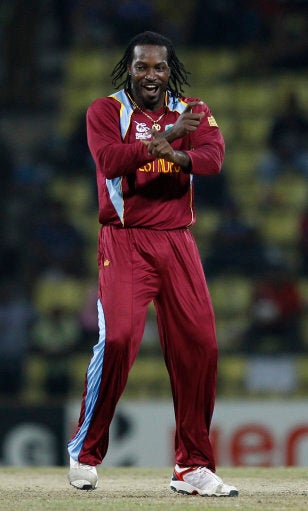 Dancing, Chris Gayle Style
Related