Imagine falling passionately in love with someone unsuitable. He's 20 years younger than you, but you get over that. He's from a completely different culture and speaks another language, but you somehow bridge your differences. Then the authorities come knocking, and tell you he's someone of great interest to them. You don't get over that.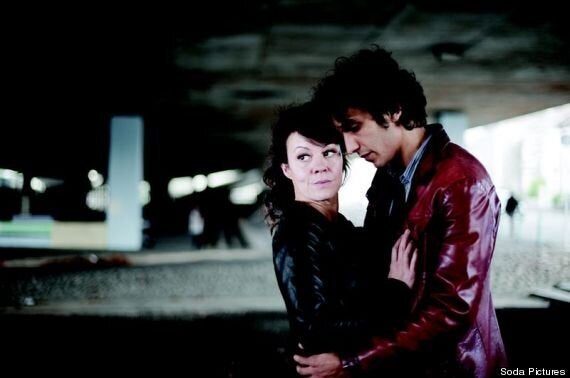 Helen McCrory and Najib Oudghiri co-star in 'Flying Blind'
This is the premise of 'Flying Blind', starring Helen McCrory as Frankie, a woman I think we can safely deem a success. Professionally, she is a scientist, charged with the development of military machines. Academically, she's a well-respected lecturer. Her father (Kenneth Cranham) used to work on Concorde. Her down time is spent, solo, on her running machine. Romantically, she's a sitting duck, which is where one of her students, Kahil (Najib Oudghiri) comes in.
Their connection is magnetic, by turns sweet and challenging, but it is clear that Kahil has another life, closed to Frankie, expressed in a language she can't speak. Are these just the habits of a young man in exile, or something more sinister?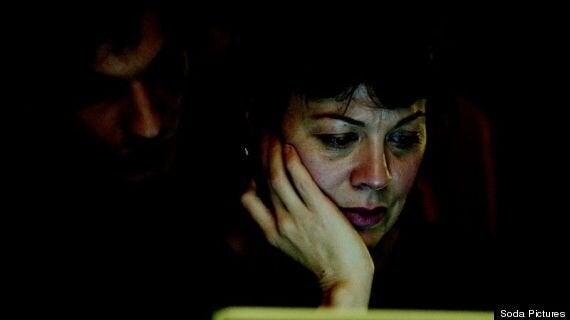 What would you do with this ethical and romantic dilemma?
'Flying Blind', its release extraordinarily timed in the light of the tragic events recently occurred in Boston, explores the consequences - social, personal, ethical - when two very different people interact. Helen McCrory is completely convincing as a woman, always carrying the burdens of her own fragile social status and strong moral code, but made weak and doubtful by an unlikely passion. How she juggles, and fails, to contain these competing forces is at the core of the film, and it's a thought-provoking, unsettling and, tragically, all too timely, viewing experience.
'Flying Blind' will tour through key cities in the UK throughout April including London, Bristol, Cardiff, York, Cambridge, Oxford, Nottingham, Sheffield, Edinburgh, Glasgow, Manchester and Brighton. Each event will be followed by a Q&A with the filmmakers and/or cast TBC.
Tuesday 23rd April - Ultimate Picture Palace, Oxford
Thursday 25th April – Nottingham Broadway (Additional screenings 26th April – 2nd May)
Friday 26th April – Sheffield Showroom
Saturday 27th April – Edinburgh Filmhouse
Sunday 28th April – Glasgow Film Theatre
Tuesday 30th April – Manchester Cornerhouse
Saturday 11th May - Derby Quad
Tuesday 14th May - Curzon, Soho
Watermans, Brentford (Today until Thursday 25th April)
Abbeygate Picturehouse, Bury St Edmunds (Sunday 28th April)
Ipswich Film Theatre, Ipswich (Friday 10th May - Sunday 13th May)
Hebden Bridge Picturehouse, West Yorks (Wednesday 15th May & Thursday 16th May)
Plymouth Arts Centre (Friday 31st May - Thursday 6th June)
ABOUT NEW BRITISH CINEMA: FLYING BLIND is being released as part of the New British Cinema Quarterly (NBCQ) initiative. NBCQ showcases the work of British filmmakers, with distinctive and original films selected to screen at partner cinemas across the UK, accompanied by a Q&A from the director, cast member or technician. The programme has been created to connect audiences with the craft of British filmmaking, in conjunction with exhibition partners including Curzon Cinemas, Picturehouse and the ICO, and with the support of BFI. Since its inception in 2010, NBCQ has toured four British films each year, with past films including Bafta nominee SKELETONS, Jamie Thraves' TREACLE JR, THE GOSPEL OF US starring Michael Sheen and most recently Michael Winterbottom's EVERYDAY.