The "booming" cosmetic surgery industry has become an "everyday product" because of programmes such as The Only Way Is Essex, health officials said.
An independent review into cosmetic procedures has concluded that cosmetic interventions have become "normalised".
The group said there has been a "trivialisation" of procedures - influenced by TV programmes such as Towie, magazines and social media.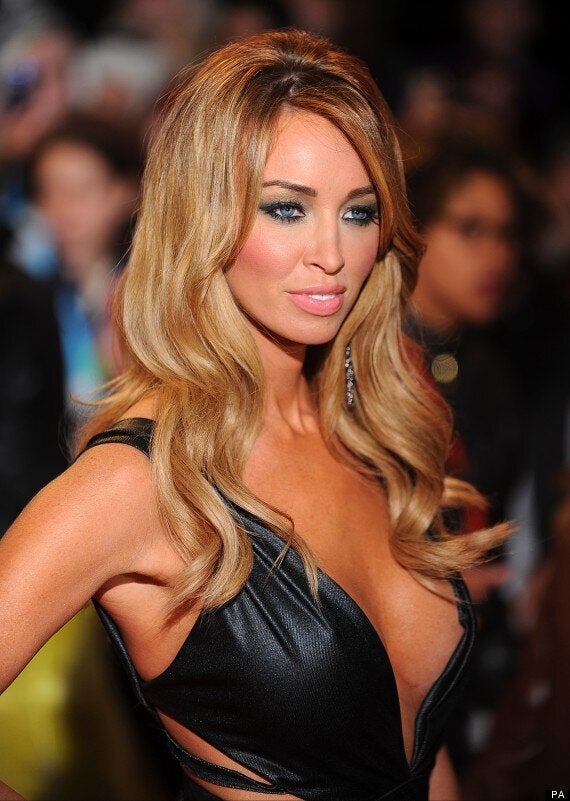 Towie star Lauren Pope discovered she had the PIP implants and required extra surgery on the show
Plastic surgeon Simon Withey, who also sat on the review board, said: "Part of the reason there hasn't been a change (following the PIP implant troubles) is because there has been this trivialisation of plastic surgery.
"I do think shows like this (Towie) do contribute towards this trivialisation and that failure to inform the public that there are risks and implications for these things."
NHS medical director Professor Sir Bruce Keogh, who chaired the review, added: "(An) area that is problematic is the trivialisation of cosmetic procedures - TV, magazines, social media, the internet - they all normalise it.
"They have turned cosmetic interventions into an everyday product."
In 2010, people across the UK spent £2.3 billion on cosmetic procedures ranging from Botox to breast implants.
Nine in 10 cosmetic procedures are non-surgical treatments such as injectable anti-wrinkle treatments.
Did you know that these treatments are common in the UK?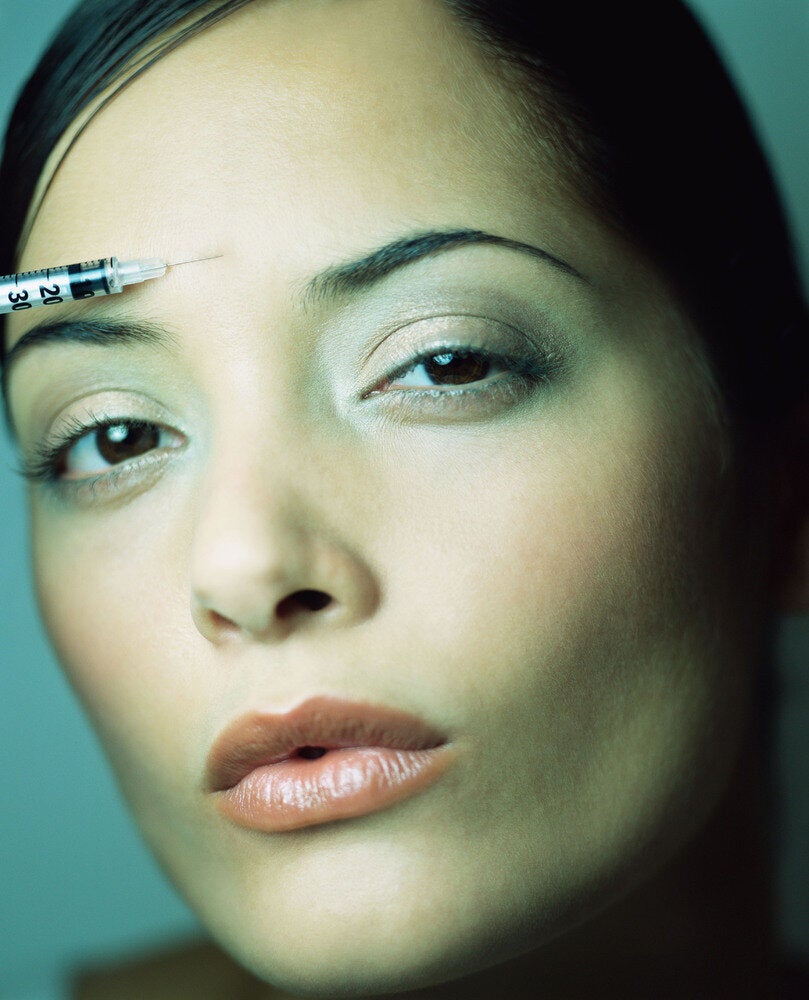 Popular Cosmetic Surgery Among Women
But the review board, set up following the PIP breast implant scandal, said they were "surprised" to learn that non-surgical treatments are almost entirely unregulated.
The group said there has been "explosive growth" in the market for dermal filler treatments, which involve injecting a gel-like substance into wrinkle sites.
The products, which are also used to plump up lips, should be made prescription only, the review board said.
In the US, where the items are "properly regulated", there are just 14 items on the market, but across Europe there are 190 different types of fillers available, the review found.
Officials said the treatments, which are readily available over the internet, are currently regulated alongside items such as electric plugs, but should be classed as medical devices.
The review board's final report states: "It is our view that dermal fillers are a crisis waiting to happen.
"A person having a non-surgical cosmetic intervention has no more protection and redress than someone buying a ball-point pen or a toothbrush."
Sir Bruce said: "The irony in all of this is that not only are fillers not regulated as a medical device; the most striking thing is that anybody, anywhere, anytime, can give a filler to anybody else, and that is bizarre.
"We should ensure that all devices - whether they are solid or liquid - that are implanted into humans and stay there should be covered by the medical devices regulation.
"We recognise that Europe is looking at this but in the mean time I don't think we can wait - keeping our citizens at risk.
"We should make fillers prescription-only in this country as soon as possible."
Botox is already a prescription-only medicine, but Sir Bruce conceded that the legal restraints on the injections are "not being properly adhered to" and "all sorts of people are giving Botox".
"People are ordering it on the internet and giving it to themselves, giving it to their friends, there are botox parties," he said. "It's not controlled as well as it might be."
And it's not just for ladies..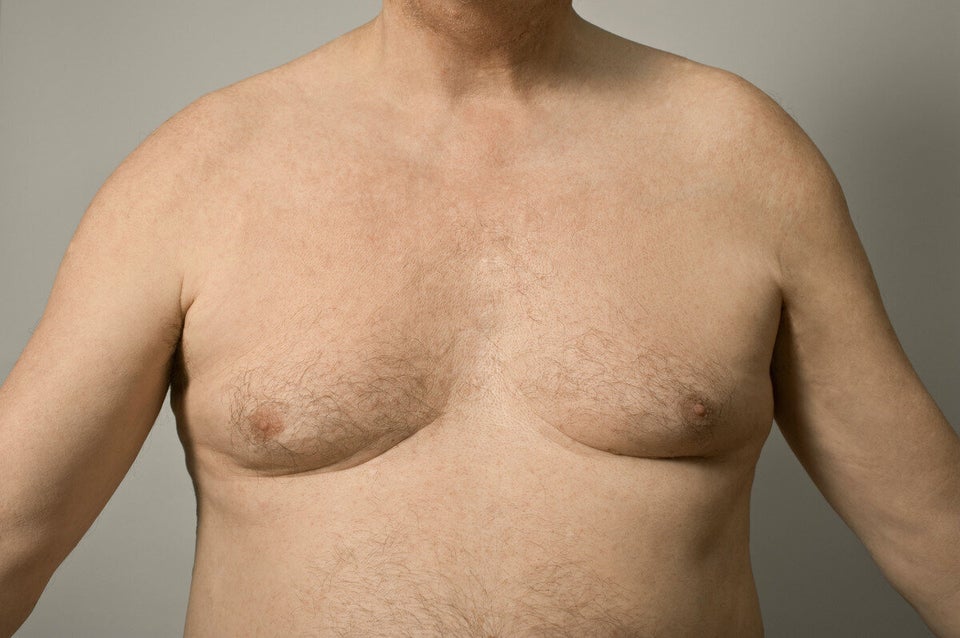 Popular Cosmetic Surgery Among Men
The review board also called for all people who provide cosmetic procedures to undergo formal qualifications and to be signed up to a register.
The report also made a number of other key recommendations, including extending the remit of the Parliamentary and
Health Ombudsman to cover the private healthcare sector and the collection of more data surrounding cosmetic procedures so future scandals can be spotted earlier.
GPs should also be informed of treatments so if something goes wrong they know exactly what to treat, the report added.
Rajiv Grover, president of the British Association of Aesthetic Plastic Surgeons, said bringing in prescriptions for dermal fillers "will kill three birds with one stone: regulating which ones come onto the market, who can inject them and automatically banning their advertising".
Health Minister Dr Dan Poulter said: "The terrible stories that emerged from the PIP scandal revealed some shocking examples of extremely bad practices across the cosmetic interventions industry.
"While there are some responsible clinics which do take proper care of their patients, Sir Bruce Keogh's review makes clear that there is a significant risk of people falling into the hands of cowboy firms or individuals whose only aim is to make a quick profit.
"These people simply don't care about the welfare of the people they are taking money from.
"If anything good can come of awful episodes like the PIP scandal, it is that the safety of the procedures that people may choose to undergo has been questioned.
"It is clear that it is time for the Government to step in to ensure the public are properly protected."
A spokesman for The Only Way is Essex said: "Towie follows the lives of real people and remains impartial on observing their lifestyles.
"The show never seeks to glamorise plastic surgery and has indeed on occasion highlighted some dangers such as documenting Lauren Pope's discovery that she had the PIP implants and required extra surgery."