Marilyn Monroe with banana-yellow hair, Queen Elizabeth bathed in psychedelic colours - just two of the world-famous portraits we associate with American artist Andy Warhol, the leading figure of the 1960s Pop Art movement.
Having shaped the art scene with his distinctive prints, photos, performance art, filmmaking, video installations and writing, Warhol continues to be a cultural icon to this day.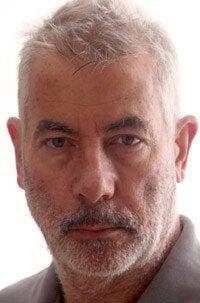 Now history has a chance to turn its eye on the artist with fresh perspective, as exclusive never-seen-before photos of the artist are displayed in New York exhibition Lost then Found, in the Meatpacking district of Manhattan, for 10 days only.
Photographer Steve Wood (right) shot the photos in 1981 at La Belle Époque style Royal Hotel in the French town of Deauville.
Filing the 35mm negatives under 'W', the images lay undisturbed in a cabinet until 2012.
The collaboration between Daily Express photographer Wood and his subject came about through mutual friend New York restaurateur Elaine Kaufmann, owner of 'Elaine's' restaurant; a hangout for Manhattan celebrities, artists and writers.
Using natural light, Wood caught the characteristically shy Warhol facing the camera lens with an unflinching gaze, alongside a sunflower and backpack as props.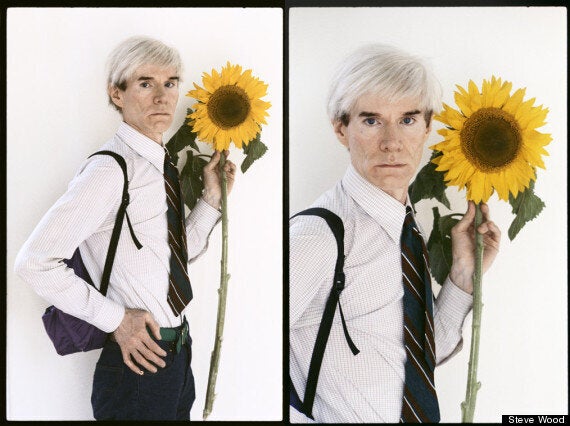 Two of Steve Wood's 'lost' photos of artist Andy Warhol. Scroll down for more pictures from the Lost then Found exhibition
Intrigued by this artistic discovery, HuffPost UK caught up with Wood to find out more about the story behind Lost then Found - read our interview:
How did your photos become 'lost' for 30 years?

The images were lost because my ex-wife forgot to send them to my normal press organisations, so they remained in the filing cabinet gathering dust until I met food photographer David Munns. He used my loft space to shoot some images and commented that my space reminded him of Andy Warhol's factory.

David then said "I bet you've never met him" and I said "yes, and I'll prove it", I then went into my old filing cabinet and produced the images on 35mm slides - filed under W - next to Dennis Waterman.

Were you keen to do the shoot?

I was attending the Deauville Film Festival and bumped into my old friend Elaine Kaufman from New York, she was with Andy and introduced us, she immediately said that I should photograph Andy but I was working on two other shoots while at the festival.

It took a few days for me to agree and after we had lunch together, I was very honest and said that I wasn't a big fan of his work and preferred more classical art including Van Gough and the Impressionists. I said that I could photograph him with this in mind and he was happy to give me full access during our shoot together.

What was Warhol's mood on the day of the photo shoot?

Andy was very easy to work with on the day and he put himself totally in my hands to do what I thought made him look good.

With everybody I ever work with I take away the direct sunlight which in this case would not have agreed with his skin. After one of the days we spent at the beach under a shady light I could see that his skin tone could not take direct sunlight.

So I suggested using the hotel corridor which I had already checked had very soft lighting. Even though the images have a bright light - I feel the images show him to his full potential.

He was a gentle person and incredibly self-conscious but I think he was always like that with everyone he met. He was conscious of his appearance in particular his hair and his hands.
Flick through more pics from Lost then Found: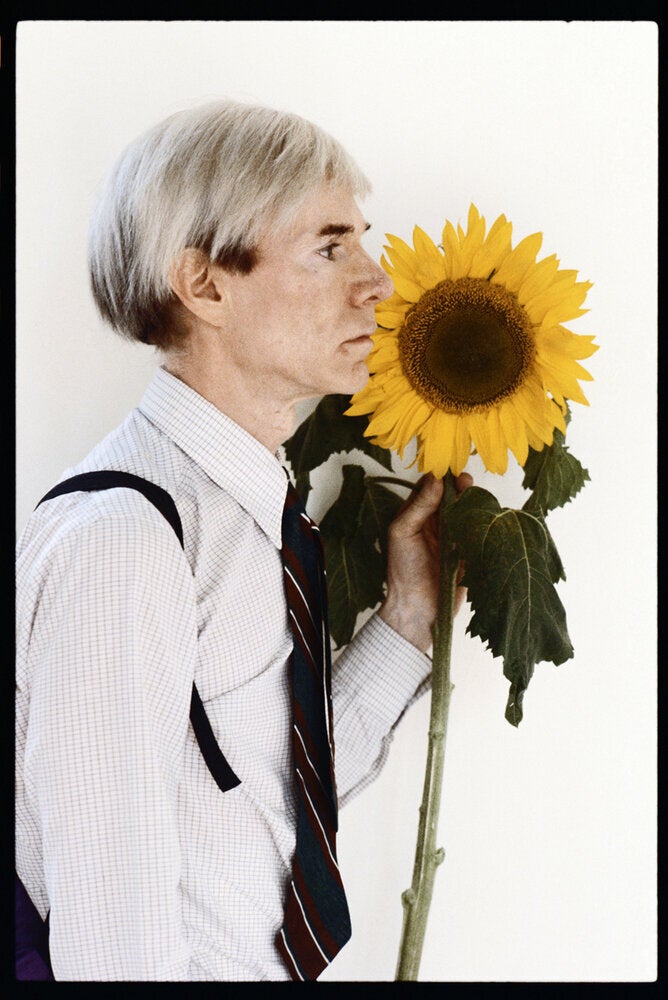 Andy Warhol Portraits At 'Lost then Found', New York
Flick through Warhol's art on display below, plus more shots of Warhol caught on film: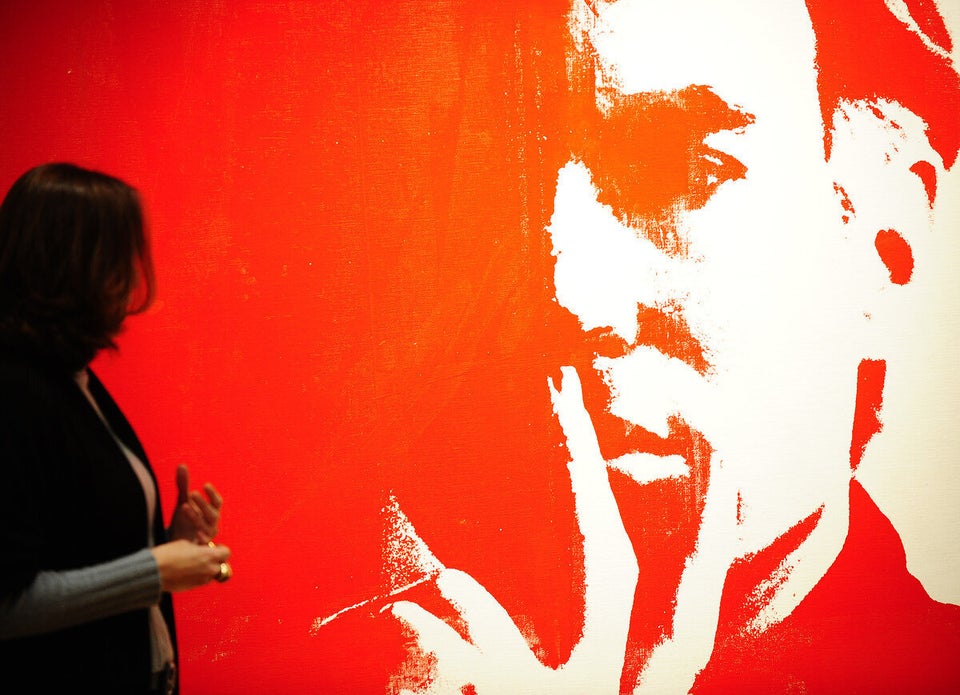 Andy Warhol Art On Display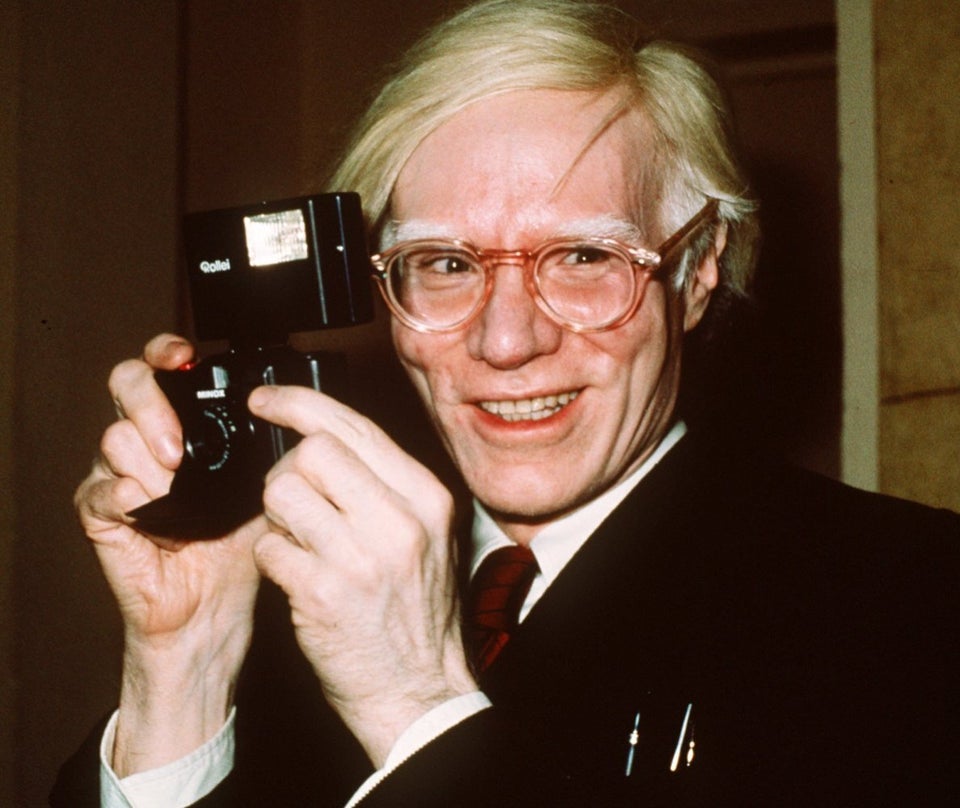 Andy Warhol
Related