Samsung launches its next flagship phone, the Galaxy S4, in the UK on Friday.
The 5-inch, 440ppi smartphone comes with a super-powerful 1.9GHz quad-core Snapdragon, a 13 megapixels camera and some innovative 'hands free' features.
Featuring the now-traditional Samsung design notes of plastic over metal and a curved, 'natural' design, it's not too far away from the dramatically successful Galaxy S3, widely regarded as last-year's top Android handset.
Ahead of the launch reviews for the device have already started popping up online.
Here's what the press has made of it so far...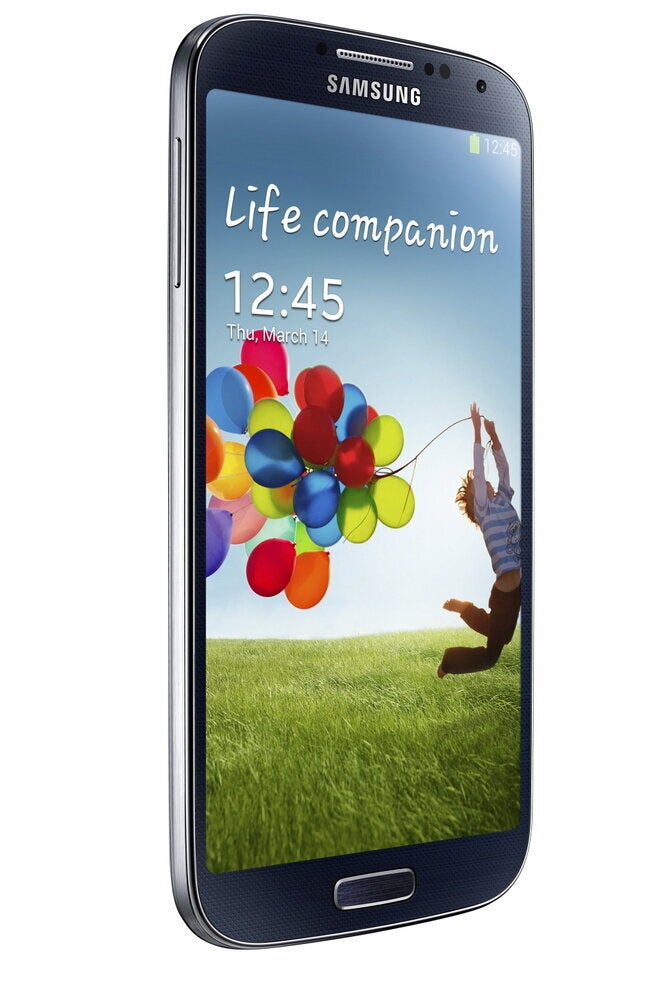 Samsung S4: Official Product Shots
The Galaxy S4 isn't just a phone, it's a device that wants to track and train you into becoming a Gadgeteer 2.0. Your eyes, your steps, your surroundings, your swipes: it seems that the S4 is always there panting at you to turn on features, stick yourself in photos and finesse the right Air Gestures.

And the more you dive into it (and stay patient with the first-generation of this ambitious tech) the more rewarding the S4 becomes. Seriously, at times you'll wish you could high five your phone
"It feels good, looks smart and does more than previous smartphones have. On the other hand, just as most people only scratch the surface of the capabilities of their home computers, settling for email, word processing and a little light gaming, there are going to be a lot of customers who barely dig into the features here."
I don't like holding this phone, and I can't overstate how much that informs the experience of using it. It makes an awful first impression, slippery and slimy and simply unpleasant in your hand.
If you're considering a move from an older Samsung device, the GS 4 is absolutely the handset you want. Your learning curve will be minimal thanks to TouchWiz's consistent UI, and besides, it's generally a great smartphone -- heck, the phone itself is the best Samsung handset we've used to date, and it'll definitely give the One a run for its money.
Samsung has already succeed in introducing innovative technology that takes us beyond how we interact with our devices today. But it remains to be seen whether the technology will see widespread adoption.
It'd be foolish to think that the Galaxy S4 isn't a top-notch phone. Where specs, performance and software innovation are concerned, the company is clearly making strides. But in playing with this phone for a while, adjusting to the new features, trying to make the most of them, and sometimes failing miserably, I keep returning to the idea of "Keep it simple, stupid."