'The Voice' coach Will.i.am has seemingly admitted that there's a copyright breach on his new album #willpower.
The singer and producer admitted he sampled a beat from the Arty and Mat Zo song 'Rebound' for his new song 'Let's Go' featuring Chris Brown, during an interview with KIIS-FM, USA Today reports.
"Arty is a dope producer so I wrote this song to 'Rebound' this last year," Will.i.am said. He continued: "I got in touch with Arty and showed it to him, did a different version to it because I asked him [to] make it newer, because I don't just want to take your song and rap over it. But in a year's time, time's gone by [and] we preferred writing over and using the [original] 'Rebound'. Something happened and the clearance. . . hopefully, we resolved the issue."
Meanwhile, Cheryl Cole has revealed the Black Eyed Peas star was the reason she left Girls Aloud to go solo.
The 'Fight For This Love' singer told MSN: "Being in a girl group for so many years, it was like seven years we were together and I was surrounded by friends, it's like a comfort blanket. It's not just you alone. So in terms of going solo, I hadn't really considered it until Will planted the seed. He could see in me what I hadn't seen yet.
"And I've learned a lot from him, he's a very, very wise character. He's been in the industry for a long, long time, so I trusted his instinct and opinion."
"When I see Simon now it is all fresh. But with the incident that happened with Cheryl, I was like, 'Hey Simon, Cheryl asked me to manage her, I have to fight for her, but I hope it doesn't change how you view me as an artist.'"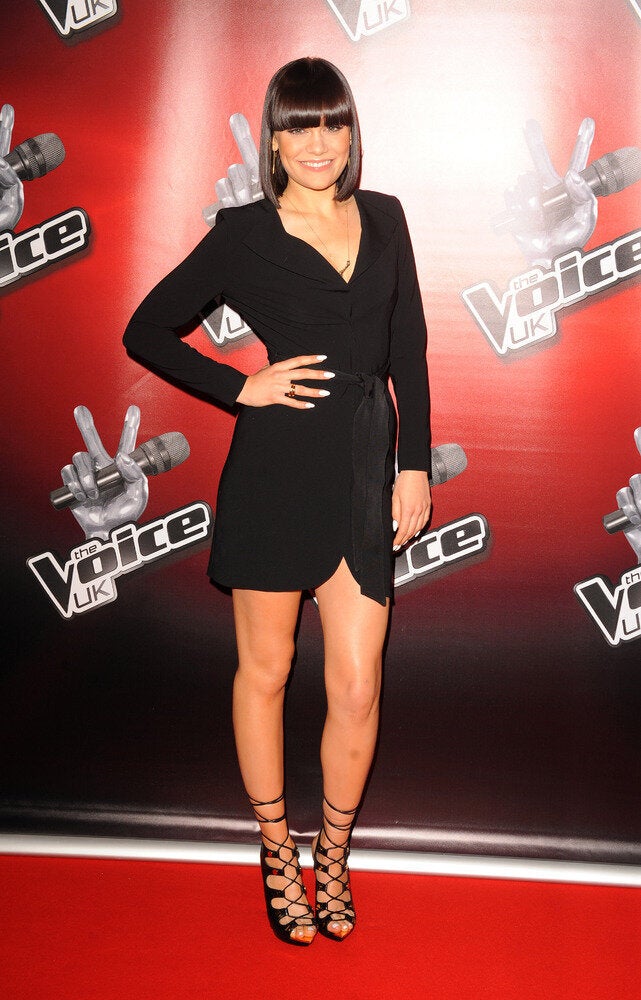 The Voice 2013 Launch - London