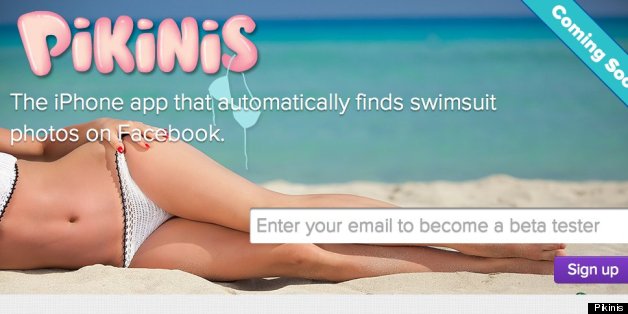 Pikinis
Ever wished you had a shortcut to a Facebook friend's bikini pics? (We're guessing not.) Well, soon there's going to be a creepy app for that very purpose.
A New York-based developer is creating an app called Pikinis, which will allow users to quickly locate any beach pictures a Facebook friend has uploaded. Users can then "pineapple" pictures they like, making it easier to come back to them later. The developers also plan to include a social networking aspect, allowing users to "meet new people in your network, city, or campus."
Pikinis' managing director Ted Kramer told BroBible in an email: "To be clear, Pikinis is for men and women -- women can just as easily find men's swimsuit photos, and (somewhat surprisingly) we've found just as much interest from women as men."
But the first users of the app, which is currently in beta, seem to be exclusively male. According to BroBible, the app is being tested by frat boys all over the country.
"Lock up those privacy settings even tighter!" Katie Baker at Jezebel advises. We think that sounds like pretty solid advice.