The future King of England looked like he wanted to be a little boy again during a visit to the Warner Bros studios in Leavesden, relishing a chance to have a go on the batpod.
As a pregnant Kate Middleton looked on, Wills climbed on the bike, his face a picture of both trepidation and glee. The two princes then ogled over the batsuit, looking like impressed teenage boys.
On his arrival, William joked about taking over the Batman role with Josh Berger, president and managing director of Warner Brothers UK, Ireland and Spain, telling him: "Christian Bale's getting old and tired... I will stand in if I have to."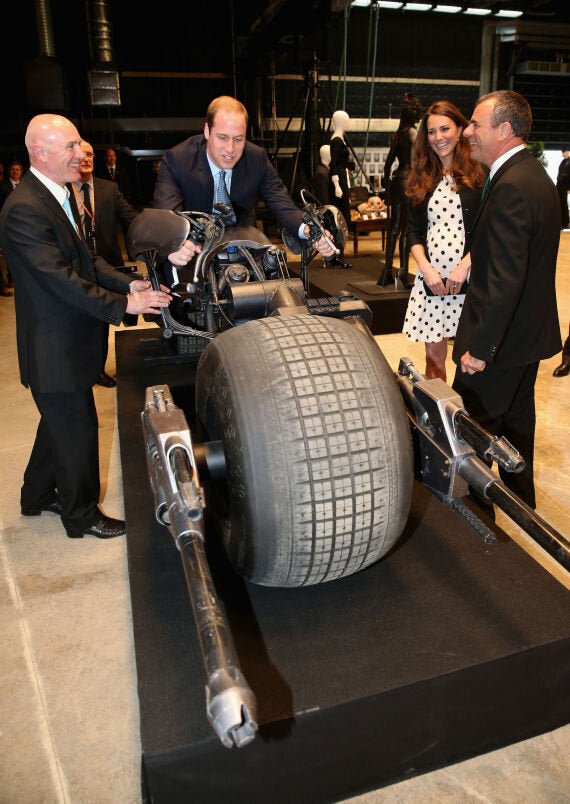 William said: "Where's the start button?" before adding: "It's awesome, absolutely incredible".
His younger brother Harry put his fingers beside his head for Batman's ears and said "You need the ears".
The fun with the boys' toys continued with the nearby Batmobile as William smiled and clambered inside.
Turning to Harry, he joked: "I think we need that for a weekend."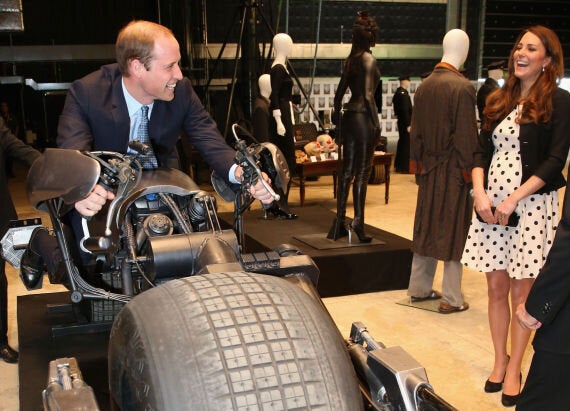 Contemplating a secret career fighting crime?
Harry peered into the hatch as his brother made himself comfortable next to a studio worker. Then he stuck his fingers in his ears as the vehicle, which has a 5.7-litre engine with 350bhp, was revved hard.
When William finally emerged, he said: "I'm a very happy man" but he then spotted his wife and apologised, saying: "Sorry, sorry".
Kate dressed her royal baby bump in a black and white spotty number, rather than attempt any disguise as cat woman. Well, someone's got to be the parent.