Prime Minister David Cameron said today that it was right that "tough penalties" should be handed out for violent behaviour on the football pitch, like Liverpool striker Luis Suárez biting Chelsea's Branislav Ivanović.
Mr Cameron declined to say whether he felt the 10-match ban handed down by the Football Association was appropriate, but said it must be recognised that players like Suárez are role models to young children such as his football-mad son Elwen.
Liverpool manager Brendan Rodgers has suggested that the PM's intervention in the Suárez affair may have contributed to the harshness of the FA's disciplinary action, after Mr Cameron's spokesman said last week that it would be "understandable" if the sport's authorities took into account the fact that its stars were role models to the young.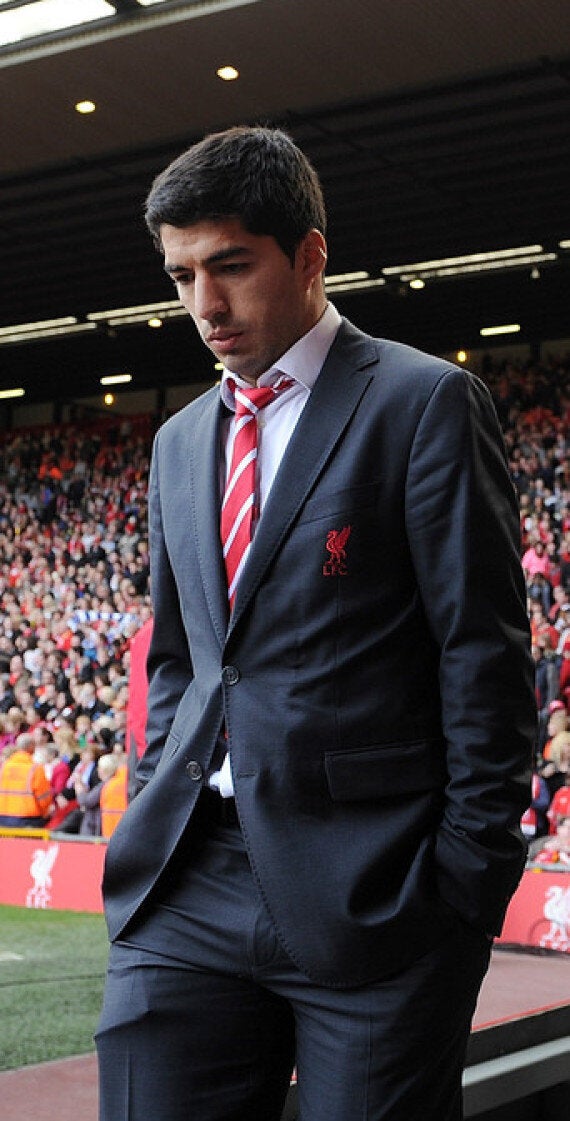 Suárez has racked up 19 games worth of suspensions at Liverpool
Speaking to BBC Radio 5 Live, Mr Cameron said: "I made my own views clear just as a dad watching the game. I've got a seven-year-old son who loves football, loves watching football. When players behave like this, it just sets the most appalling example to young people in our country."
Mr Cameron said he would leave the level of the punishment entirely to the Football Association: "That's up to the FA, it's not my decision. The FA make the decision. They are entirely independent and that's the way it should work."
But he added: "If you are asking me as a dad, as a human being, do I think we should have tough penalties when football players behave like this? Yes, I think we should.
"There are some people, I've read in some newspapers, who think that somehow this is not serious. It is serious, when we are trying to bring up our children properly and they love football, they do look at football players as role models and we have to recognise that."
Mr Cameron declined to discuss whether he had ever had to deal with biting by his own children.
"I don't want to get into my child-rearing skills," he said. "I'm not saying I've got all the answers. We all struggle. It's very hard - bringing up children is one of the toughest things we do and there's lots of advice around, some of it quite contradictory.
"But the fact is you can't wrap them in cotton wool and hide them away from the world. They do see these real-life examples and they repeat them back to you."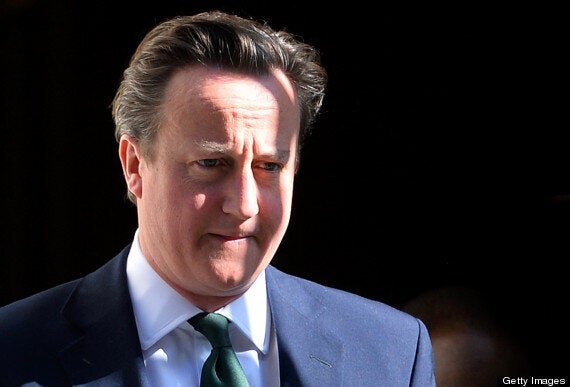 Cameron has been criticised for commenting on Suárez's bite
Cameron has also come in for criticism for commenting on the matter. Parallels have been drawn with Tony Blair's appearance on Richard and Judy in 1999, when he commented on the then England manager Glenn Hoddle's future after comments he made regarding his beliefs.
"Everyone has their opinion - which is normal. People will be emotional in their statements - former players of the club and ex-players of other clubs having their opinions - the Prime Minister even chipped in, which is a different matter altogether," he said.
"It is the first time I have ever heard of an independent inquiry being dictated to by so many people."
Liverpool goalkeeper Pepe Reina added the punishment was "absurd".
Suárez has totted up 19 games worth of suspensions without ever being sent off for Liverpool.