The rugby star - who is dating Kelly Brook - was snapped leaving Leeds General Infirmary on crutches, later tweeting that he felt like he'd been 'hit by a bus'.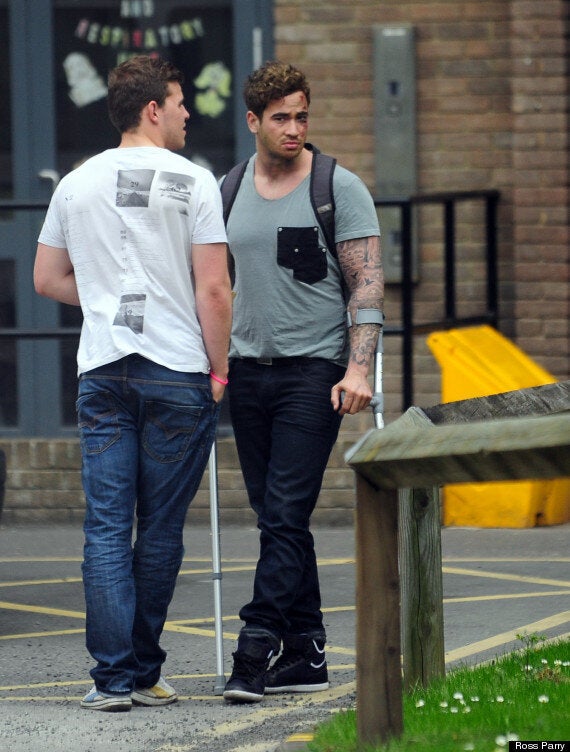 Danny Cipriani leaves hospital
Danny had been taking part in the notorious 'Otley Run' pub crawl in Leeds with his Sale Sharks teammates when the accident happened.
Onlookers described how he bounced off the bus windscreen, which subsequently shattered.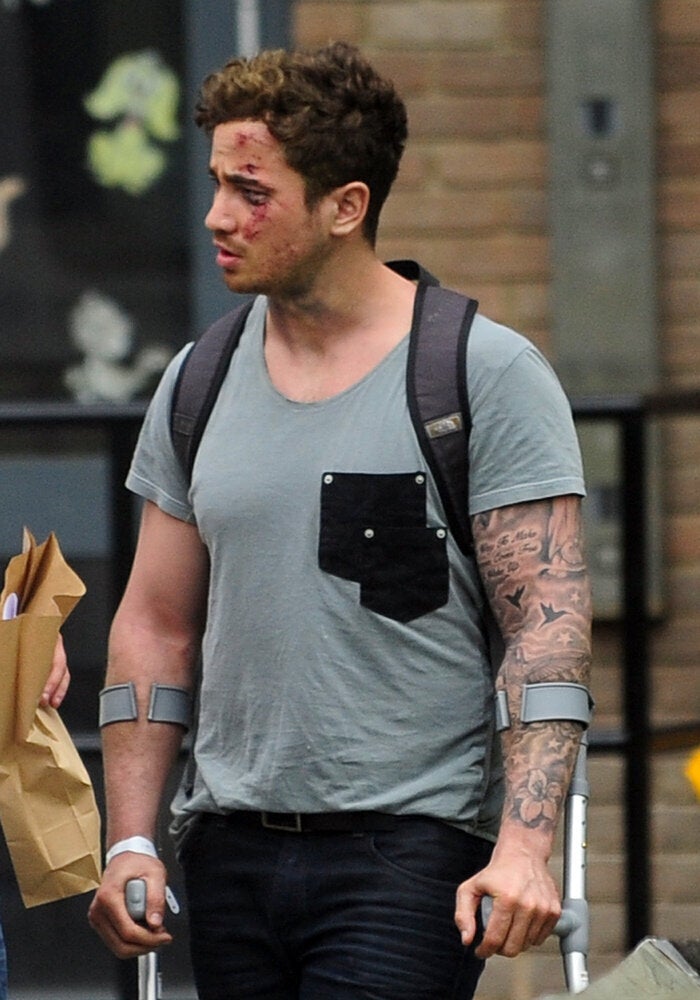 Danny Cipriani leaves hospital
His manager James Williamson said Danny was a 'very lucky boy' after getting away with just cuts and bruises.
He told The Mirror: "He's a very lucky boy. The pictures are horrible to look at. He does not remember much about it.
"Danny is still in pain, but it could have been a lot worse."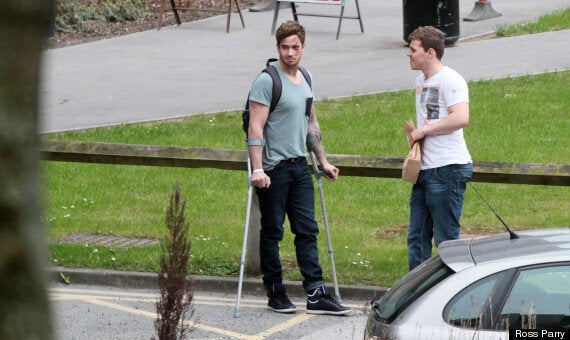 One person we have a feeling won't be too pleased with Danny is his girlfriend Kelly Brook, who he recently admitted wasn't a big drinker.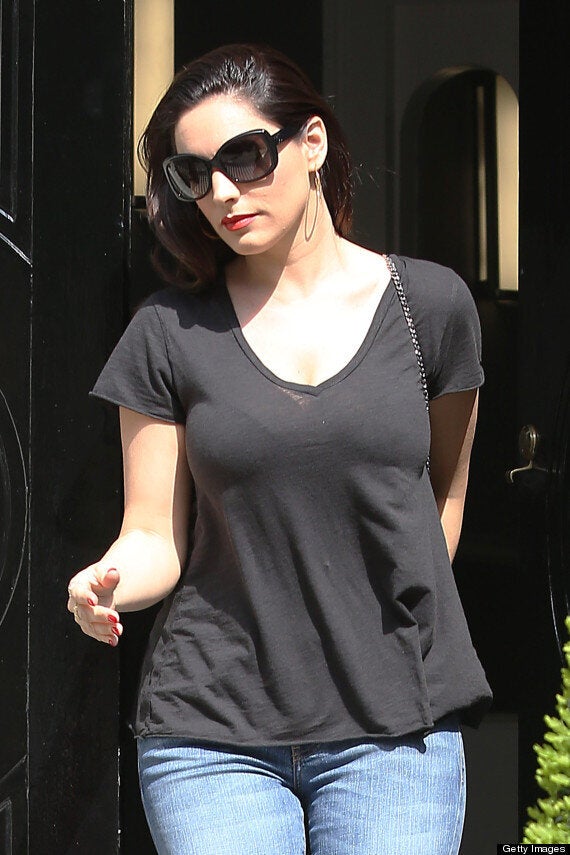 A glum looking Kelly Brook was seen leaving her London home on her way to visit Danny
The couple reunited last month following their split in 2011 after two years together.
He told The Sun: "She's a very positive person, she's not a big drinker and she's very supportive. I don't see how that could be a bad thing.
"She's very positive about what I need to do over the next couple of months and knows I'm focused on my rugby.
"It's been working fine so far. She's good for me so it's all good."
Hmmm, somehow we think someone's going to have some serious making up to do.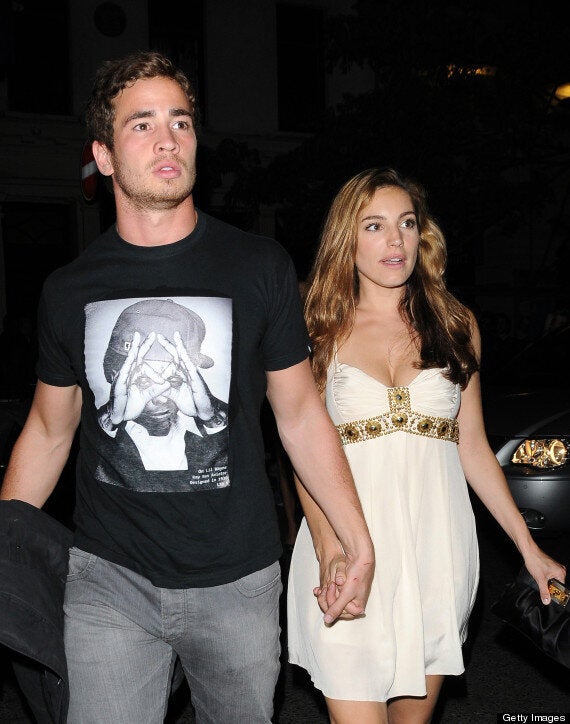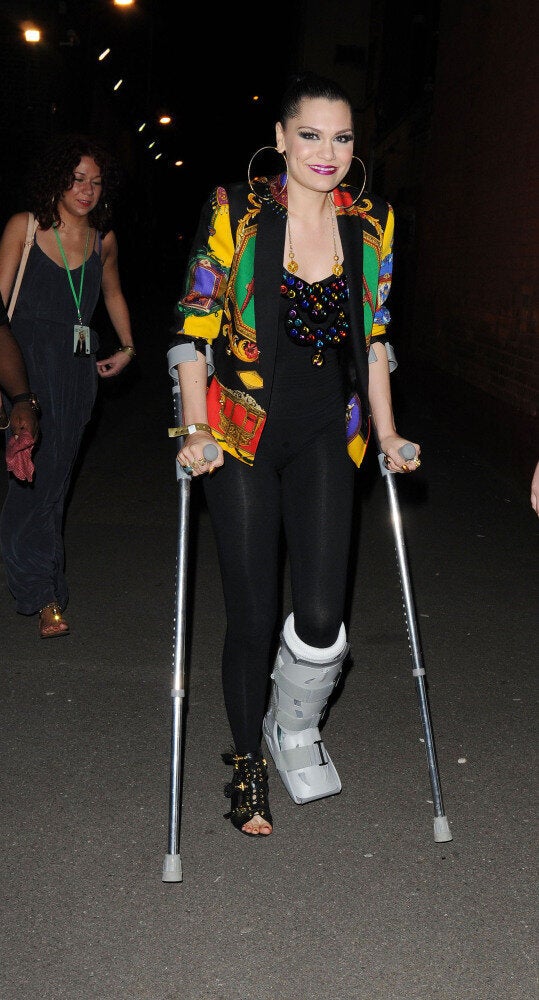 Injured Celebs
Related