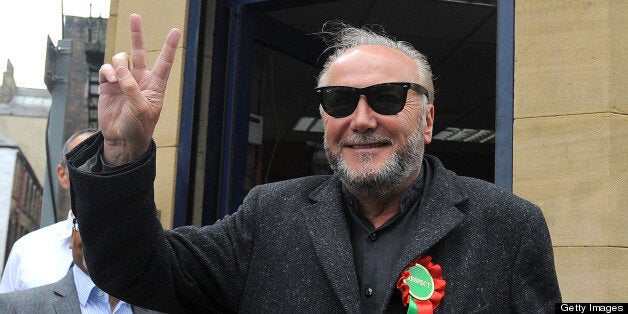 Ed Miliband has insisted "awful" George Galloway will not be welcomed back into the Labour Party, after it was revealed he held a meeting with the Respect MP.
The Labour leader told BBC Radio 5 Live on Friday morning the meeting, which took place a few months ago, was simply about rounding up votes to defeat the government's planned changes the electoral map.
Galloway, who was a Labour MP between 1987 and 2003, was expelled from the party over comments made about the Iraq War.
Miliband told 5 Live this morning: "I think George Galloway's views are awful. He might want me to be prime minister but I don't want him to be an MP.
"We were having a big vote on boundary changes; I met all the minor parties. George Galloway is not coming back to the Labour Party. We want to defeat him at the next election."
Galloway has said he found Miliband "quite impressive, physically and intellectually" when they met and said he wanted to see him become prime minister.
Popular in the Community