Manchester United captain Nemanja Vidić looked sheepish as he settled into a Manchester City-emblazoned taxi after celebrating the club's Premier League title win, and City sponsors Etihad opted to congratulate Sir Alex Ferguson's team in their own unique fashion.
Taking out a page in the Manchester Evening News, they offered United their congratulations, adding "You deserve to go home in style."
The cab owner Derek Izzit, who is a lifelong City fan, boasted to the Sun: "It's the only one in the city decked out in sky blue."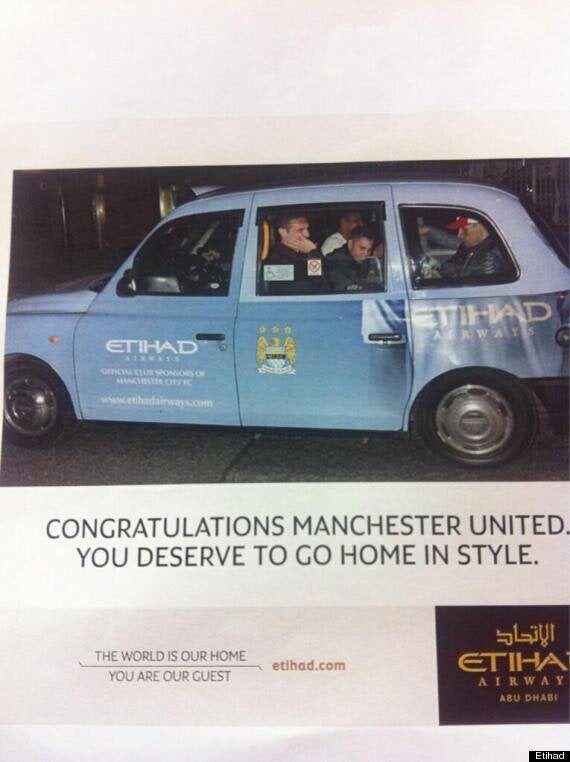 Etihad's advert appeared in the Manchester Evening News
With City 16 points behind their noisier neighbours, Etihad, who also sponsor the Citizens' stadium, attempted to brighten up supporters feeling the blues.
Vidić's defensive partner Rio Ferdinand was also on board the taxi, after players partied till 6am following their 3-0 win against Aston Villa on Monday night.